2014 Town Elections Profiles: Virginia Macfarlan for Quantico Town Council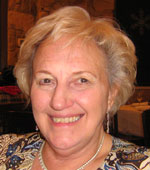 Name: Virginia Macfarlan
Age: Declined
Hometown: Declined
Office seeking: Ouantico Town Council
Occupation: Declined
Education: Declined
Community involvement: Declined
Campaign website: 
Virginia Macfarlan declined to respond to our candidate questionnaire.
"I am not going to complete the questionnaire. "Most of it really does not apply to a town with only 500 residents and approximately 150 registered voters," Macfarlan stated in an email to Potomac Local News.
Editor's note: Residents of Prince William County's towns of Dumfries, Haymarket, Occoquan, and Quantico will head to the polls May 6. PotomacLocal.com emailed a questionnaire to all candidates seeking office in this year's elections in . The responses we received will be posted to this website.