Crime Watch: Pepper Spray, Pellet Gun Used in Fight
Police said a fight led to a man spraying a woman and two others with pepper spray, and the woman then pulled out a pellet gun in retaliation.
Here's a look at recent, unedited crime reports from Prince William and Manassas police:
Malicious Assault by Caustic Substance | Brandishing – On April 21st at 2:45PM, police responded to the 4800 block of Kempair Dr in Woodbridge (22193) to investigate a fight with weapons. The investigation revealed that Jeffrey GELABERT and Ciera BERRY, both identified below as accused, were involved in a verbal altercation which escalated. During the encounter, GELABERT sprayed BERRY and two other victims, identified as a 26 year old
man of North Carolina and a 69 year old woman of Woodbridge, with a substance described as pepper spray. BERRY then brandished a pellet gun, which she portrayed as a handgun, which was ultimately taken from her after a physical struggle ensued. The altercation was ended when BERRY contacted police. BERRY initially fled from the area prior to police arrival, but later returned to the scene. GELABERT and BERRY were subsequently arrested without incident. The pellet gun was recovered by officers on scene. No injuries were reported.
Arrested on April 21st:
Jeffrey Emmanuel GELABERT, 30, of 4823 Kempair Dr in Woodbridge
Charged with two counts of malicious assault by caustic substance
Court date: June 2, 2014 | Bond: $4,000 secured
Ciera Traci BERRY, 20, of 3656 Stewart Ln in Dumfries
Charged with brandishing a firearm
Court date: June 2, 2014 | Bond: $4,000 secured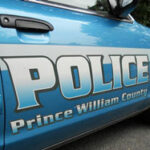 Attempted Armed Robbery – On April 20th at 11:50PM, officers responded to the Bank of America located at 4191 Dale Blvd in Woodbridge (22193) to investigate an attempted robbery. The victim, a 23 year old woman of Woodbridge, reported to police that she was using the ATM at the above location when she was approached from behind by an unknown man. The man displayed a handgun and demanded the victim's property. The suspect fled the area on foot into a nearby wooded area before taking anything from the victim. Officers responded to the area quickly and set up a perimeter. An officer, while on perimeter, heard a male voice calling out for help from the wooded area. Upon checking the area, officers located a man lying on the ground complaining of an injury to his leg. The man, identified as the accused, was determined to have been the suspect involved in the robbery. Officers learned that the accused discarded his outer clothing and the handgun used in the robbery. After a search, officers located the clothing and the gun a short distance away from where the accused was located. No injuries were reported by the victim. Following the investigation, the accused was arrested.
Arrested on April 20th:
Andrew Marcus ARMSTRONG, 22, of 14407 Artery Ln #22 in Woodbridge
Charged with attempted armed robbery and use of a firearm in a commission of a felony
Court date: June 10, 2014 | Bond: held WITHOUT bond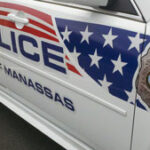 Vandalism to Auto — On April 18, 2014 Manassas City Police met with a resident on the 9500 block of Oakenshaw Dr for a report of a vandalism. The victim told officers that between 8:00PM on April 17th and 9:00AM on April 18th his vehicle had been scratched from the rear tail light to the middle of the driver's door, causing $500.00 in damage to the vehicle.
Larceny — On April 16, 2014 Manassas City Police met with a resident on the 9700 block of Bragg Ln for a report of a larceny. The reporting party told officers that between 4:02PM and 4:18PM on April 16th someone(s) stole 13 parakeets and 6 unhatched eggs from her backyard. The cage in which the birds were stolen was a white wire cage with a blue bottom.
Post Your Email Notices, Press Releases, Event Fliers, and Photos
Subscribe to the weekday Breakfast Links email FREE!
Get
updates straight to your inbox.