Prince William, Manassas Residents Line Up for Well Water Testing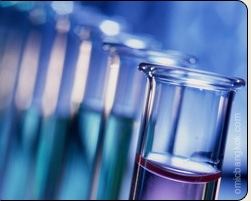 MANASSAS, Va. — Prince William County and Manassas residents, as well as representatives from the Virginia Household Water Quality Program kicked off a drinking water clinic in Manassas on Monday night. Well water is not monitored by the Commonwealth of Virginia, so folks with well water must do water quality testing on their own.
"Virginia Tech wants information on well water throughout the state," explained Thomas Bolles, an Environmental Educator at the Virginia Cooperative Extension. " We want to get a baseline reading of area water and see what could be coming into area wells. We encourage people to get their wells tested as water quality can change when wells age."
The water quality program, paid for by a federal grant and conducted by the Virginia Cooperative Extension of Virginia Tech, aims to identify what minerals and bacteria are living in area well water. It is a source of data collection for Virginia Tech, Ward explained. This is the first time well water in the Manassas area has been tested since 2012.
"Thus far, around 16,000 well have been analyzed," said Elizabeth Ward, a program volunteer and former environmental engineer. "We are doing the testing to define taste, texture and color issues as well as actual health concerns."
Ward also explained how well owners were to properly collect the samples from the tap within the home and store it for drop off to a collection site. The water samples will be analyzed this week and results will be available in mid-May. Roughly 25 people with well water attended the meeting and purchased the water sampling kits for $49.
"I have no problem paying for a test that can help us all," said Bristow resident and former Marine Michael Janay. "I'm very interested to see what the testing will show especially with the prevalence of above ground septic tanks in my area."
Janay went on to say that he's had the water in his home tested in the past, but getting a check-up for the well is like "going to the doctor" a safety precaution.
Homeowners were asked to take two samples of the water coming into their homes one first thing in the morning to monitor the mineral content of the water and a second after the water lines had been flushed for a short time to look at the bacterial content of the water. They were also asked to fill out a questionnaire on the type of piping within the home and the kind of well providing water to the home.
"We are new to the area, we have never had to worry before," said Ken Iwanski, a Manassas resident. "We have a young child and I want to know what kind of water he's exposed to every day. I'm trying to be a good steward for my son."
A similar well water test program began last week in Stafford County.
Photo: Virginia Water Quality Household Program
Post Your Email Notices, Press Releases, Event Fliers, and Photos
Subscribe to the weekday Breakfast Links email FREE!
Get
updates straight to your inbox.