Route 610 Expansion will Continue into 2017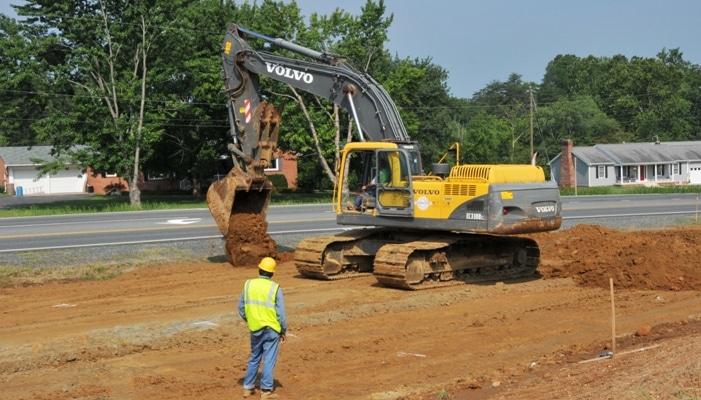 NORTH STAFFORD, Va. — Stafford County has entered into a contract to design and build further road improvements on Garrisonville Road in North Stafford.
Work is currently underway under the management of VDOT on 610, but the County will pick up where this project ends, continuing the road expansion with lane widening and improved turn lanes.
"It's basically a widening, from four lanes to six lanes, plus some turn lanes; that will extend from the improvements at Onville Road and Garrisonville Road that are being worked on by the Virginia Department of Transportation. So we will pick up it from there and continue west to Eustice Road," said Keith Dayton, Deputy County Administrator for Stafford County.
In addition to the road widening, the project will include sidewalks on both sides of the road and improved turn lanes at intersections.
This project is a result of a 2008 transportation bond referendum, where voters identified the stretch between Onville Road and Eustice Road as an area in need of improvement.
Once VDOT has completed their portion, with a projected completion of late 2015, early 2016, the County will begin work, projecting their extension to be completed by mid 2017.
"We've completed much of the field survey work and working on the preliminary design. Our expectation is that land acquisition is going to take a while," Dayton said.
The County sees some potential challenges with the project, including the loss of some private business parking, utility relocation of water, sewer and power lines, and a traffic impact on motorists.
"We speculate that we're going to affect business parking. We don't expect to take any businesses, but when you take some of their parking you're going to have to look at trying to replace it somewhere else," said Dayton.
The project budget is just over $13 million, with the funding coming from the Garrisonville Road service district, with some of the funding coming from loans.
Post Your Email Notices, Press Releases, Event Fliers, and Photos
The FREE email packed with local news
The FREE email packed with local news
The FREE email packed with local news
Sign Up