Manassas Park Ranked One of Virginia's Safest Places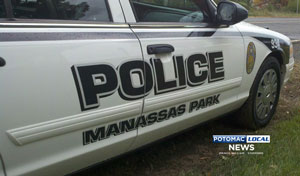 MANASSAS PARK, Va. — Manassas Park is one of the safest places to live in Virginia, according to real estate blog Movoto.
Editors at the site looked at FBI crime data from 2012 and compared the number of incidents and the population of a given place. The editors looked at towns with 10,000 or more people living there.
Violent crimes, like rape, murder, and assault were calculated, as well as property theft. The editors also included the likelihood of someone becoming a victim of crime in a particular town or city.
More from Movoto:
For violent crime and property crime, we calculated the number of transgressions per resident. In order to determine a resident's chances of being the victim of a crime, we used the total number of crimes in the city or town. Then, we ranked each place from one to 37 across the three criteria. The lower the number, the better the place's score.

As one famous Virginian, Thomas Jefferson, would surely tell you, "all men are created equal," but he'd probably also be the first to say that all crimes are not created equal; for example, killing somebody isn't the same as stealing his wallet. So, in order to account for these differences in severity, we weighted each criteria differently, placing a greater emphasis on violent crime, followed by property crime, and then the chance a resident might be the victim of a crime. Violent crime made up 50 percent of our ranking, property crime made up 30 percent, and a resident's chances of being the victim of a crime made up 20 percent.

There were 91,166 total crimes committed in 2012 across all of the places in our study. But here is the good news: out of these 91,166 crimes, 91 percent, or 82,643 crimes, were non-violent property crimes, leaving just 8,523 violent crimes for all 37 places for the entire year.
Manassas Park was listed at number seven on Movoto's list of the 37 safest places in Virginia to live in. Neighboring Manassas ranked 17th on the list, and nearby Fredericksburg ranked 32.
The best place to live, according to the list is Poquoson, near Newport News, with 12,132 residents and 82 violent crimes per 100,000 people. The most dangerous place to live in Virginia is Roanoke with a population of 97,780 and 554 violent crimes per 100,000 people, according to survey.
Post Your Email Notices, Press Releases, Event Fliers, and Photos
The FREE email packed with local news
The FREE email packed with local news
The FREE email packed with local news
Sign Up