Stafford, Prince William Police Surround Neighborhood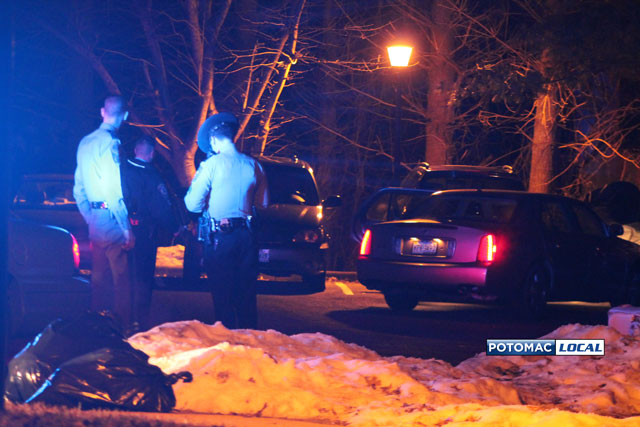 11:30 a.m. 
A search of a neighborhood was prompted by driver fleeing police.
Police in Prince William County attempted to stop the driver of a Cadillac but the driver sped away. When the driver drove out of Prince William County and into Stafford County, Virginia State Police and deputies from the Stafford sheriff's office set up a perimeter to search for the suspect.
Virginia State Police are assisting Prince William police in their investigation said Sgt. F.L. Tyler. No charges have been filed in the case.
11:50 p.m. 
NORTH STAFFORD, Va. — A Cadillac that jumped the curb, drove through the front lawn of town homes, knocked down a road sign, and narrowly missed a parked car was the focus of a police investigation late Tuesday night.
Stafford County Sheriff's deputies, Prince William County police officers, and Virginia State Police descended onto the Townes of Tall Oaks neighborhood off Barrett Heights Road in North Stafford about 11 p.m. Witnesses said they saw a Cadillac drive into the town house development, drive onto a curb, and then come to a complete stop at the end of Tall Oaks Court. One witness said he saw a man jump out of the car and flee the scene on foot.
Stafford County Sheriff's Deputies set up a perimeter around the scene, posting police cruisers along nearby streets and Barrett Heights Road. Stafford and Prince William law enforcement officers also brought in K9 dogs to the area.
We don't have details from police on what prompted this search. We'll bring you them as soon as we have them.
Post Your Email Notices, Press Releases, Event Fliers, and Photos
The FREE email packed with local news
The FREE email packed with local news
The FREE email packed with local news
Sign Up