After Shopping Mall Gang Fight, Should We Teach Math or Manners?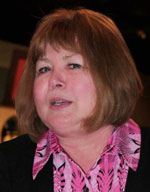 Last week I read this Police Report:
Assault by Mob
February 15th at 6:38PM, officers responded to Potomac Mills Mall located at 2700 Potomac Mills Cir in Woodbridge (22192) for a large fight near the food court.
On Tuesday, I watched the Prince William Board of County Supervisors Meeting and heard Chairman Corey Stewart state this incident is unacceptable and rightfully noted this was an embarrassment to Prince William County, and called for mall management to meet with county officials to work on a solution so this doesn't occur again.
Five days later, I saw this follow up  press release from PWCPD on Facebook:
Malicious Wounding | Assault by Mob | Gang Participation *ARRESTS– On February 18th, detectives from the Gang Unit were able to identify three suspects involved in the fight which occurred at Potomac Mills Mall located at 2700 Potomac Mills Cir in Woodbridge on February 15th. Detectives further learned that the altercation stemmed from an ongoing dispute between two rival street gangs. Following the investigation, detectives obtained detention orders against the three male juvenile suspects. All three suspects were located and arrested without incident on February 19th.

Arrested on February 19th: [Juveniles]

Two 15 year old male juveniles, both of Woodbridge and a 14 year old male juvenile of Triangle All three juvenile suspects were charged with 1 count of malicious wounding, 1 count of assault & battery, and 2 counts of gang participation
Court date: unavailable | Status: all are being held at the Juvenile Detention Center
I spend a lot of time reading about education. I'm not only concerned how my tax dollars are spent I genuinely want the best for the next generation of adults. I'm sure most of you feel the same.
So, I have to wonder when we talk about SOLs, Common Core, and the 12th High School, are we really missing the big picture? Is the violence in youth escalating or not? Should our primary concern be STEM classes or maybe something much more basic? Are parents teaching respect for others or has that become lost in the commute and the hustle to get our kids to practice, to band, to the game?
Please know I am not talking about all parents or all children. I am friends with many parents I respect and admire who are doing it all. They are teaching respect, ethics and morals at home. It is evident in their daily lives and in their community.
I watched two powerful videos this week. For the sake of those children who do not fall in the above paragraph, please watch and share your thoughts with me.
The first is a PSA, titled Children See, Children Do It's powerful and frightening and you may think it has nothing to do with Prince William County or education, but I think it does.
The second movie is more subtle. Norwegians React to a Freezing Boy. The translation is here, although you really don't need it. My first reaction to this movie is that in America, we would be calling the police or Social Services or someone else to solve the problem. Most of us would be afraid to act, afraid our action would be misconstrued or we might be sued or perhaps accused of inappropriate behavior.
It has been many years since my children were young. I know things change and while I think I do a good job of keeping current, it's not the same as "being in the game". Share your thoughts with me.
Post Your Email Notices, Press Releases, Event Fliers, and Photos
The FREE email packed with local news
The FREE email packed with local news
The FREE email packed with local news
Sign Up