Moser: Sentara Scores High Marks After Surgery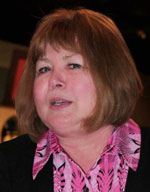 I survived the frightful hip replacement surgery and want to share a couple of observations with you.
I knew Potomac Hospital when we moved here in 1988. The original facility was built in Woodbridge in 1972 and was one of the last hospitals built from a grass roots movement and not by a business. In 2009, Potomac Hospital merged with Sentara Healthcare and it's been a powerful change agent since then.
Also operating in Woodbridge, the Potomac Heath Foundation, is now a private, independent organization devoted to wellness and continues to work with many not for profit organizations dedicated to the health of our community. I had only used the hospital facility once or twice, availing myself of the emergency services after an allergic reaction to bee sting. The hospital seemed adequate, they did diagnose, treat and save my life, so that seems a good recommendation.
Sentara is a network of health care facilities with 125 years of non-profit history. You can read lots about Sentara on this page including a video, but none of what you read will explain the experience I encountered. Beyond the absolute luxury of a large private room is the team of nurses, doctors, assistants, students, technicians and other employees who all seemed determined to cheerfully take care of me.
Every single employee was friendly, efficient and interested in my comfort and care. I never once had the feeling that anyone was there just to earn a paycheck. Whether it was the employees who brought my meals or the doctor visiting rounds, every single one seemed to recognize me as a person, not just a patient.
The nurses were the best. A constant parade of professionals, checking vitals and medicating me also managed to spend a minute or two in conversation.
Every aspect of care is covered, beginning with a pre-op class hosted by the vivacious Ada who described what the surgery would entail and what would occur during and after the procedure.
If you read my previous post on this topic, you know I was terrified! I'm not going to tell you there was nothing to be scared of. Hip replacement is a big procedure. Yes, lots of people have it done and yes, it has a high rate of success. It is also a painful recovery. I don't think I can describe how much it hurt after the surgery without sounding whiny, but even with great doctors and very fine drugs, that first trip out of bed to the bathroom burns a bright memory for me!
It's been about ten days. I am definitely on the mend. I have a physical therapist who comes to my house three days a week and is teaching me how to strengthen the muscles I need to support my new hip and avoid dislocation.
My husband (now unemployed for one year) was pressed into service as caregiver. This is a complete reversal of roles for us and I don't think either of us ever envisioned what would be required. Fortunately, we both have a pretty good sense of humor and a plus for him is that he drinks beer. I'm sure that's made this experience more bearable for us both.
Tremendous thanks to my friends and family who have called and visited, send cards, brought flowers and made me feel loved and treasured. Special thanks to Peter Lineberry who honored me with a gift that was inspired!
Thanks to you readers who gave me words of encouragement and I promise next week's post won't be any more about me, me, me!
Post Your Email Notices, Press Releases, Event Fliers, and Photos
Subscribe to the weekday Breakfast Links email FREE!
Get
updates straight to your inbox.