Call to Action: Volunteers Wanted at Woodbridge Police Station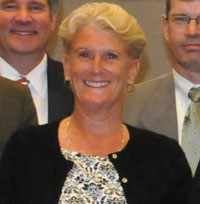 · Good morning Prince William – The Retired and Senior Volunteer Program – RSVP is looking for volunteers age 55 and older to help out at the Police Station in Woodbridge. Duties include moving vehicles around for maintenance, picking up supplies and delivering items between stations. Please call Coleen at (703) 369-5292 ext. 207 to learn more about this and many more opportunities.
· Habitat for Humanity cordially invites you to the Capitol Steps program at Metz Middle School on Saturday February 22nd at 7pm. You can be assured this will be a hilarious show on current events. Tickets are just $35 and can be purchased on line at: habitatpw.org. Cheers to the Bull Run Rotary Club for their sponsorship of this event.
· Brain Injury Services is looking for a few more volunteers needed to visit clients in specific neighborhoods. They have a client in Fairfax who would love the company of Columbia University alum as he is very proudly of the class of 1940. They also have a lady in McLean who is Iranian-American and loves to chat about culture and interesting magazines. Please email Michelle at: mthyen@braininjurysvcs.org to learn more.
· ACTS is hosting its annual Love Life event on February 15th from noon to 4pm at Manassas Mall. There will be activities for kids and a variety of local resources you can connect with. It is a great way to take a break from shopping on a Saturday afternoon!
· Help feed the hungry! The SERVE campus needs some dedicated volunteers to screen clients seeking food assistance. Please contact Jan for details at jhawkins@nvfs.org. Also please remember to mark your calendars for Saturday March 8th for the Annual Strike Out Hunger Bowl-a-Thon for SERVE. Start gathering your friends and family and form a 5 member team to compete in this fun event at Bowl America in Manassas. This event gets better every year and of course for a great cause. Please email Pam at: pboyle@nvfs.org for sponsorship opportunities and more info.
· BEACON Adult Literacy needs volunteer tutors at a couple of their sites. The next tutor training is Saturday February 15th to give you all the info you need to make this a very rewarding experience for you and your student. Please visit their website for more details at: beaconliteracy.org or by calling (703) 368-7491.
· Literacy Volunteers of America-Prince William needs you to help an adult learn to read and write. The next Tutor Training Workshop is March 22, 2014. There is a one-time fee of $35 for materials. Imagine the difference you can make in someone's life! Contact at lvapw@aol.com.
· Birmingham Green Nursing Home has a very special need for a volunteer who can speak polish. If that is you, please call Zach at (703) 257-6252 to learn more.
· Habitat for Humanity still needs volunteers at the home of a senior veteran. Repairs include installing grab bars, repairing plumbing problems, fixing gutters and siding and other accessibility accommodations. These repairs will allow this very cute couple to continue living in their home. Please call (703) 369-6708 to learn more or visit their website at: habitatpwc.org. Habitat for Humanity also has a great volunteer program for scouts and middle schoolers by distributing door hangers in this neighborhood during the workdays. These door hangers have lots of good info on the Neighborhood Revitalization Initiative, the Restore and the Cars for Homes Program and give Habitat a special link to this neighborhood.
· If you are looking for other opportunities, please don't forget to call my wonderful team at Volunteer Prince William. Coleen can help you with the Retired and Senior Volunteer (RSVP) opportunities at (703) 369-5292 ext. 207, Shelley can help with any individual or group project and send you weekly updates if you'd like. Shelley is at (703) 369-5292 ext. 201, and Bonnie can help you with opportunities available in Disaster Preparedness at (703) 369-5292 ext. 202. Please visit our newly re-vamped website at www.volunteerprincewilliam.org. Thanks so much for all you do in our community.
Post Your Email Notices, Press Releases, Event Fliers, and Photos
Subscribe to the weekday Breakfast Links email FREE!
Get
updates straight to your inbox.