Brain Tumor Behind Her, Successful 'Mom Blogger' Throwing a Family-Friendly Party to Raise Awareness for Cancer Research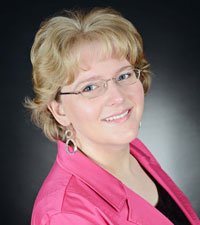 Successful blogger, wife, and mother of three Kristina Kotlus was faced with the fight of her life at just 28 years old.
In 2013 she learned she had a brain tumor. It sidelined the normally active web publisher who filled her days finding fun things to do for families in Prince William County on her website, pwcmoms.com, as well as managing her active family of three young children.
Kotlus was treated for her cancer at Georgetown Medical Center and now, a year after a tumor the size of a citrus fruit was removed from her brain stem, Kotlus is in full recovery and has returned to her  job of parenting and blogging.
On Feb. 22, as she turns 30 and pwcmoms.com turns 4 (she calls it her "bloggerversary"), Kotlus is having a party to celebrate not only her recovery, but to also raise awareness of brain cancer research.
"I feel sometimes we forget that there are more ailments out there than just breast cancer, and not that we shouldn't also focus on that serious ailment, but many people are facing what I did," said Kotlus. "If I'm going to be here I should be doing something worthwhile."
Her event, Silver Sparkles: A Family Fun Day to Benefit Brian Cancer Research, will be held Saturday, Feb. 22, from 2 to 6 p.m. at the Freedom Aquatics and Fitness Center in Manassas. Live performances, face painting, a moon bounce, and edible treats will be just some of the things featured at Silver Sparkles.
Kotlus has lined up most of the vendors on her own and credits great business and community relationships with helping to bring this event to life. Pre-sale passes sold for $15 in January have already are gone, but there are family passes still on sale that allow families to bring their everyone in their household to the event for $25. While that price is good for families, she asks that you don't bring your neighbors, cousins, or bosses to the event for that price.
Looking back on her treatment, Kotlus said her faith helped her and her family through what was a difficult time. But she never had a moment where she was faced with her own mortality.
"I went into this with a world view that allowed me to deal with it, and with a pre-existing faith, and through all of it I got confirmation of that faith," she said.
Though she is out of the woods with her brain cancer for now, she may not always be. Kotlus said doctors told her the cancer may reemerge in seven to 10 years, and that she's already maxed out the radiation therapy they're willing to give her.
"There's no chemo therapy protocol for what I had, so I'm hoping that with more cancer research there will someday soon be better treatment," she said.
All of the proceeds raised for the Silver Sparkles event will be donated to cancer research.
Post Your Email Notices, Press Releases, Event Fliers, and Photos
Subscribe to the weekday Breakfast Links email FREE!
Get
updates straight to your inbox.