Hello, Meet StaffordLocal.com and ManassasLocal.com
As I look ahead to our fourth year of covering Virginia's Potomac Communities in Prince William, Stafford, and Manassas, you told us you wanted more local news for your neighborhood, delivered on an easy-to-read website that's focused on where you live.
We heard you, and that's why, today, I'd like to introduce you to our newest news sites – StaffordLocal.com and ManassasLocal.com. As you might guess, both sites will focus on the communities of their namesake, telling stories that are important to you, as well as showcasing community events and people.
Each site will have its own editor, and I encourage you to talk to them to tell them what's happening in your neighborhood, with your business, or with your church or with your organization. You can also use the sites' Submit News button to ensure faster delivery of press releases and events.
Stephanie Tipple will serve as editor of StaffordLocal.com. She has written for PotomacLocal.com for the past three years on everything from government to fashion. She knows the community, and is eager to tell the stories that affect us all.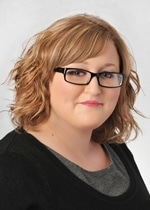 Here's a bit about Stephanie:
Stephanie Tipple is a New England native, student and freelance journalist, writing about local news, lifestyle features and fashion columns for PotomacLocal.com, Prince William Living Magazine, NOVA Fortnightly and USA TODAY.

She is obtaining her Bachelor's degree in Economics from the University of Mary Washington, before attending law school for public policy law.
Follow StaffordLocal.com on Facebook
Follow StaffordLocal.com on Twitter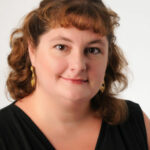 Mary Rosenthol will serve as editor of ManassasLocal.com. She was covered Manassas and Manassas Park for PotomacLocal.com since 2012. She's covered the courthouse, city schools, community meetings and festivals, as well as attended several public events. 
A published author, Rosenhtol has worked for newspapers in Massachusetts and for Patch.com. 
Rosenthol is also a member of the Manassas-based Write by the Rails group.
Follow ManassasLocal.com on Facebook
Follow ManassasLocal.com on Twitter
As for PotomacLocal.com, the site that started it all back in 2010, I will continue to serve as editor of PotomacLocal.com. Originally founded to cover the communities in eastern Prince William County, the site will get back to its roots with a renewed focus on Woodbridge, Dale City, Lake Ridge and the towns of Dumfries and Occoquan.
Finally, I cannot thank you enough for your continued support of our efforts to bring you independent local news to the communities we serve. I grew up here, attended school here, and will raise my family here. With all of the changes in the local media landscape in recent years I remain grateful you trust and turn to us to learn what is happening where we live, and rely on us to tell great stories on the events and issues that impact us all.
Post Your Email Notices, Press Releases, Event Fliers, and Photos
Subscribe to the weekday Breakfast Links email FREE!
Get
updates straight to your inbox.