Patch Lays off Hundreds, Shuttered Editor to Start Indie News Site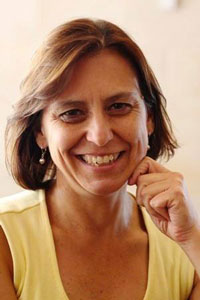 Patch, the network of hyperlocal news websites once owned by Aol and sold this month to an investment firm, laid off nearly all of its workforce Wednesday.
Patch's network of 900 hyperlocal news sites, including sites in Manassas, Manassas Park, Dale City, Lake Ridge, Woodbridge, and Fredericksburg, had editors who once were paid to gather news and cover their community.
All Patch sites will remain online, but it's unclear what role they will serve in their respective communities.
Last October, Patch announced a round of layoffs of local editors and cuts of employees in the company's corporate offices in New York City. When they weren't enough, Aol announced the sale of its hyperlocal news project — up and running since 2007, sold to Aol in 2009, but was never profitable — to Hale Global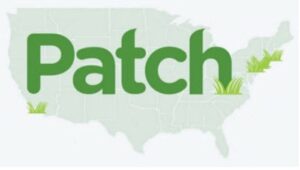 this month. Two weeks ago, the company said they had not reached a decision on whom or just how many Patch employees would lose their jobs.
Instead of letting the loss of her job get her down, former Fredericksburg Patch Editor Susan Larson, who was just let go Wednesday, will launch her own hyperlocal, independent news site Fredericksburg Today. Larson created a Twitter and Facebook account under the same name less than 24 hours after getting her pink slip, and a new website will soon follow.
More than just troubled Patch, the Fredericksburg Today's launch will come after the city's 130-year-old daily newspaper, the Free Lance-Star, filed for bankruptcy last week. It will continue normal operations until a new owner is found for the media group that includes the newspaper, two radio stations, and a state-of-the-art printing facility.
"I loved doing Fredericksburg Patch… I became the 'Patch lady' when people would see me around town, and when they told me yesterday that 'the job is no longer yours' I just couldn't stop," said Larson.
Her site was one of the better performing Patch sites in the U.S. with great reader interaction, she said. Her readers, Fredericksburg city residents, loved to read about small town news – things that were regularly not picked up by the daily newspaper.
But the readers' love for her work never really translated to her bosses, she said.
"The people at corporate New York didn't have a local vision. How can you have a vision of Fredericksburg and you're in New York City and you've never been to Fredericksburg?" said Larson.
Her time at Patch will be remembered fondly, and she said she me some of the smartest, most hard-working journalists she had ever met while working for the company. But there were many changes in structure at the company through the years and a constant fear of layoffs.
"I used to joke with people that what I loved about Patch were the same things that I hated about Patch, that it's a start up, and things are constantly changing, and it was exciting and frustrating," said Larson.
She still wishes the company well in whatever direction they choose to go. On Thursday afternoon she received her severance check hand delivered by FedEx.
"It's not nearly enough," she said.
Post Your Email Notices, Press Releases, Event Fliers, and Photos
Subscribe to the weekday Breakfast Links email FREE!
Get
updates straight to your inbox.