Prince William Stiffens Panhandling Penalties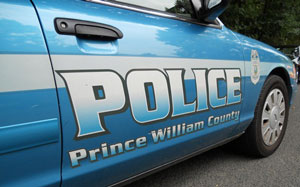 If you get caught panhandling in Prince William, it' going to cost you more in fines.
The county's Board of Supervisors voted to increase the penalty for panhandling on streets to a more serious offense that would net someone a $1,000 fine and possibly six months in jail for any subsequent offenses.
Prior to the vote, the penalty for panhandling the county was a $500 fine and a summons from a police office which, according to county documents, was "ineffective in deterring repeat offenders."
The move also broadens the definition of panhandling in the county, changing its definition in the code from panhandling to "aggressive and dangerous solicitation. Those who stand along roadsides and in median strips will not be allowed to ask or beg for cash, or to use body language that would signal any sort of donation of a passerby.
It remains illegal to solicit anyone within 15 feet of an automatic teller machine. Anyone violating the law would be fined a Class 3 misdemeanor, and subsequent violations would result in the more serious Class 2 misdemeanor fine.
Additionally, a new clause prohibits the distribution of leaflets or advertisements to occupants of vehicles on county roadways. Pedestrians on the side of the road or in road medians can no longer as for donations from those inside vehicles. Doing so would result in a traffic violation, according to the ordinance unanimously approved by county officials.
Post Your Email Notices, Press Releases, Event Fliers, and Photos
The FREE email packed with local news
The FREE email packed with local news
The FREE email packed with local news
Sign Up