Fire Rages at Waterfront Home, 1 of 2 Blazes Dispatched in Woodbridge Thursday Night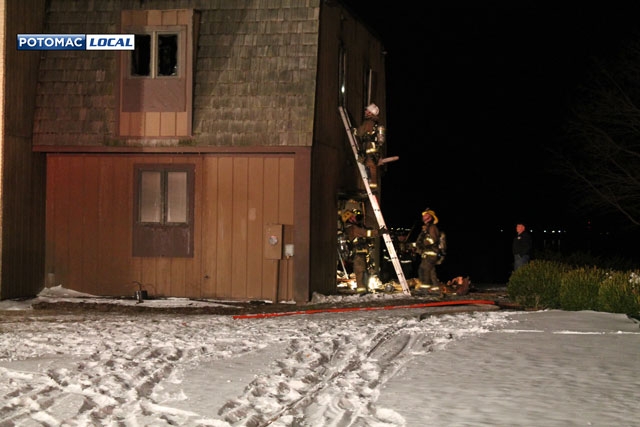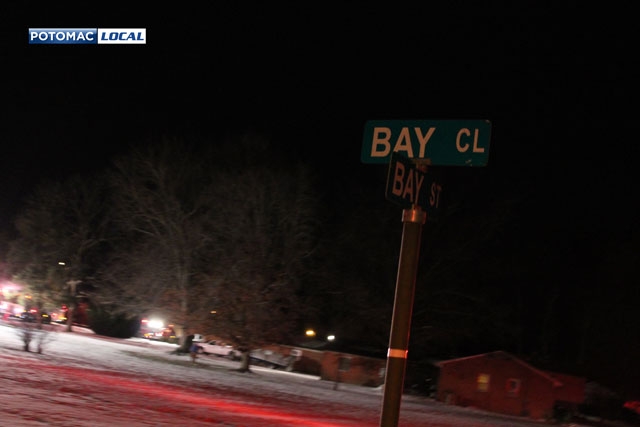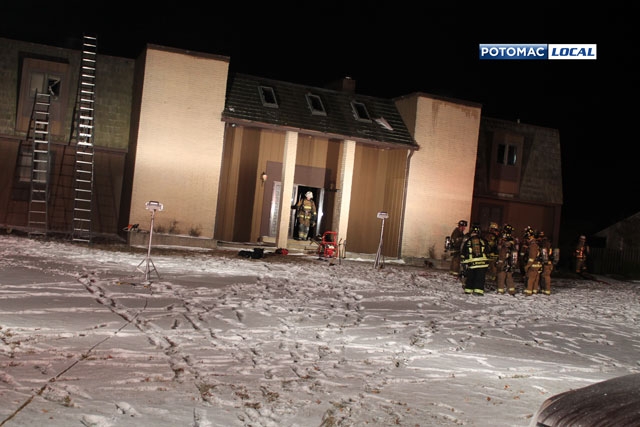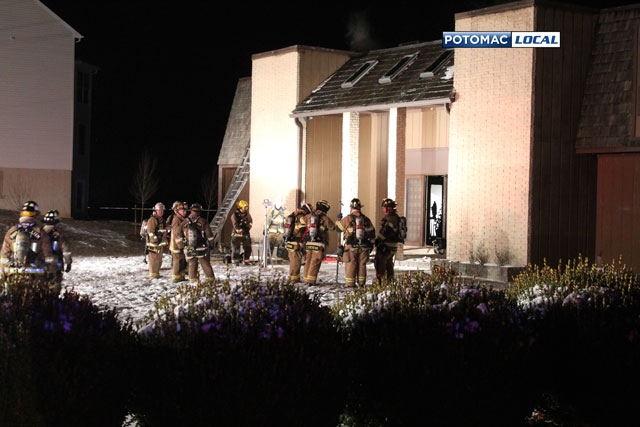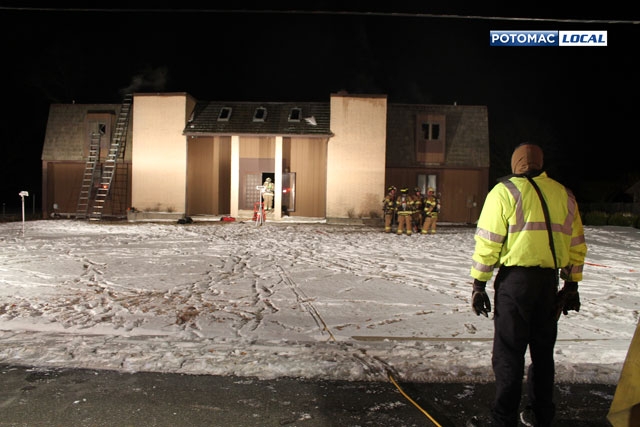 Flames shot through the roof of a waterfront home in Woodbridge.
The fire broke out at a home on Bay Circle, off Featherstone Road, about 7:30 p.m. The fire was initially reported to have started in the garage and then quickly moved to the second floor of the 2-story home.
At least one occupant was at the house when the fire broke out, but he did not appear to be injured. Neighbors said that man was staying at the house temporarily.
It took firefighters at least a half hour to knock down the flames. They were also fighting bitterly cold temperatures as the mercury dropped into the teens.
Nearly all of the home's windows were shattered due to the fire. Emergency crews also reported the burning home to be near hanging power lines, and that prompted caution to the firefighters who responded to the blaze from departments in Woodbridge, Dale City, Quantico, and from as far away as Lake Jackson near Manassas.
The home on the Belmont Bay sits near Veterans Park and is valued at half a million dollars, according to property tax records. 
Several other homes sit nearby in this secluded neighborhood divided from the rest of Woodbridge by train tracks used by freight and commuter rail, and Amtrak. At the height of the fire, officials ordered all trains passing through a railroad crossing at Featherstone Road to be "walked" through, or guided by railroad traffic conductors, to ensure fire and rescue equipment could safely access the burning home.
With hoses deployed across the ground, some of the water from them froze on contact with the street surface and a salt truck from Virginia's highway department was also called to the scene.
A second fire broke out about 15 minutes after the blaze on Bay Circle, at Maurice Drive near Prince William Parkway in Woodbridge. A fire inside of the garage at that home also reportedly sparked the blaze, which was quickly doused.
Several of the units called to the Maurice Drive blaze were re-routed to the fire on Bay Circle so those firefighters could lend their fellow crew members a helping hand.
Post Your Email Notices, Press Releases, Event Fliers, and Photos
Subscribe to the weekday Breakfast Links email FREE!
Get
updates straight to your inbox.