Prince William Delegates Outline General Assembly Agendas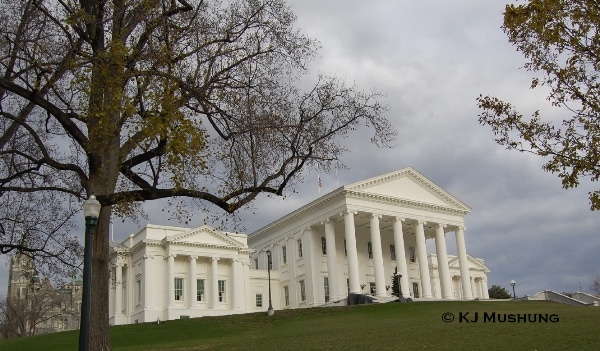 RICHMOND, Va. – With the Virginia General Assembly underway, Prince William County delegates have begun pushing forward on the 47 bills of which they are the chief patrons.
During the first week of session, Delegates Richard Anderson, R – Woodbridge; Luke Torian, D – Dumfries; Michael Futrell, D – Dumfries; and Jackson Miller, R – Manassas each highlighted one or more bills they are focused on enacting during the 2014 General Assembly session.
Del. Miller, R – Manassas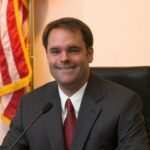 In addition to his service as Republican majority whip, Miller's top projects will include participation on the newly-formed bipartisan ethics committee, mental health issues and House Bill 606, which deals with the number of judges assigned to different types of courts.
The Virginia Supreme Court has completed a study of the caseloads of judges throughout the state, and found that areas with higher populations like parts of Prince William County had judges with large caseloads. Miller's bill will try to re-allocate the number of judges in each district based on these findings.
"In one area of the state you have judges working their tails off like in Prince William, and other areas of the states they just simply don't have the same caseload," Miller said.
With the most recent census showing a 30 percent rise in the population of Prince William County over the last decade, Miller said he feels the services rendered through the state should reflect that increase.
"It's going to be a very difficult bill, because like with any reallocation bill, some jurisdictions are going to win, and some are going to lose," Miller said.
"It's always tough to get that type of legislation through, but the fact of the matter is it's necessary," he continued. "We should have more judges in areas that are holding much larger caseloads."
Del. Futrell, D – Stafford, Woodbridge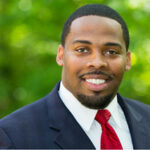 Veterans and current military families are among the strongest emphases for Prince William County's newest delegate.
One of Futrell's top priorities, House Bill 777, would remove taxes from the retirement pay of veterans living in Virginia. Similar pieces of legislation have already been passed in North Carolina and other "military-friendly" states. Futrell says passage of his bill would be an important step in keeping veterans and active military members in Virginia.
"Instead of going to Texas or California, the skills and things that they're learning in the military, whether it's leadership, management or science and technology, these are things that we can utilize right here in our Commonwealth," Futrell said.
Futrell has also proposed House Bill 782, which would give a $1000 tax credit to anyone purchasing a home from military personnel who are scheduled to deploy.
Aside from his focus on military families, Futrell is emphasizing his work on implementing regional innovation councils aiming to bring more businesses to Prince William County.
Del. Torian, D – Dumfries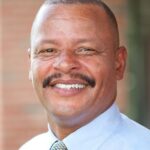 With the population of Prince William County at 410,000 and growing, one of Torian's main focuses is House Bill 685, which would distribute communications sales and use tax revenues across the state in proportion to the population of the jurisdiction.
According to the Virginia government website, communication sales and use tax revenues are distributed based on the locality's share of telecommunications and television funds, raised from various taxes such as the video programming excise tax.
"Our economic base is very important to us, so we need to do everything we can to ensure that we're being fiscally responsible, and we're receiving the revenue that is reflective of our population growth," Torian said.
Torian is another member of the bipartisan ethics group, for which he is taking a primary role in pushing forward House Bill 689. The bill would require legislators and lobbyists to file financial disclosure reports semiannually rather than just once a year.
"It brings greater credibility and accountability to what we're doing," Torian said.
Del. Anderson, R – Woodbridge
House Bill 997, which deals with proceedings for the removal and relocation of human remains, is of particular relevance to Anderson and Prince William County because of the recent dispute over the discovery of pre-Civil War remains at the Lynn family graveyard on the construction site of the county's 12th high school.
Anderson has proposed the bill with the goal of establishing a law that "more clearly defines the procedures" for making determinations about disinterring, relocating and reinterring the remains found in gravesites that happen to be in a construction zone.
"It created some community consternation," Anderson said of the Lynn family graveyard situation. "I attribute that to the fact that there is a lack of concrete guidance for the local governments, and this bill will lay that out."
Additionally, Anderson said he plans to emphasize his work in bipartisan group which will present six or seven government ethics bills. It is still being determined on which of the bills he will take the lead. The series of bills will focus on what government officials can or cannot receive from third parties, and how these transactions are recorded.
Quinn Casteel is PotomacLocal.com's reporter at the 2014 Virginia General Assembly session and is a student with Virginia Commonwealth University's Capital News Service.
Post Your Email Notices, Press Releases, Event Fliers, and Photos
Subscribe to the weekday Breakfast Links email FREE!
Get
updates straight to your inbox.
Readers also enjoyed...
A word from our sponsors...