Tips on Protecting Your Car During Unusual Cold Snap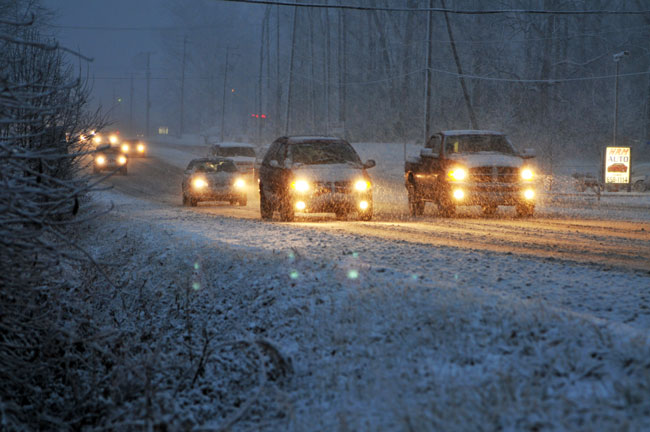 WOODBRIDGE, Va. — Calling it cold would be an understatement. The temperature over the next 24 hours is expected to drop to zero to five degrees as a swath of cold air moves our way.
It'll begin tonight as temps fall into the teens, but when we wake up tomorrow morning we will be in a deep freeze with the mercury not forecast to rise above 15 degrees Tuesday.
The winds will make it feel especially colder outside, anywhere between 10 and 15 degrees below zero, and that's why a wind chill advisory will be in effect from 6 p.m. Monday until 6 p.m. Tuesday. It's the coldest air to invade our area in years.
These cold temperatures can wreak havoc on a car if the driver has not prepared this unusually cold weather. But there are a few, quick, easy things to do so you can keep your ride from falling victim to winter's wrath.
First, make sure your car has antifreeze inside to keep the engine from freezing, said ST Billingsley from Steve's Auto Repair in Woodbridge. The water that you might have added to the radiator last summer can freeze.
And don't worry tomorrow when you electronic tire pressure gauge light appears on your car's dashboard. When temperatures fluctuate as much as they are going to over the next 24 hours, it's common to see the light come on.
"I can guarantee you that any tire we install today when its 47 degrees outside, tomorrow morning when we get close to zero, the check tire pressure light will come on in that car," said Billingsley.
When it gets cold, air inside the tire condenses and essentially tricks the system into thinking the tire is not completely full. When the air warms back up, the light should go off.
Ensuring your car also has an adequate amount of washer fluid and proper wiper blades are also key items to cross off your wintertime vehicle maintenance checklist, Billingsley added.
Post Your Email Notices, Press Releases, Event Fliers, and Photos
Subscribe to the weekday Breakfast Links email FREE!
Get
updates straight to your inbox.