Haymarket Mayor Censured, Withholds Information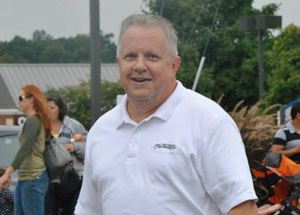 Updated
HAYMARKET, Va. – Mayor David Leake was censured this morning in an special meeting of the Haymarket Town Council.
The censure stems from Leake withholding the names of two town employees. It appears those employees could be in trouble, though town officials are mum on who they are or what they might have done.
"Absolutely, It's a very serious situation," Leake told Potomac Local News when asked of the severity of the situation regarding the employees.
Prior to the Town Council's vote to censure Leake for withholding the names, a special committee comprised of Vice Mayor Jay Tobias and Councilman Steven Aitken was formed and was charged with investigating personnel issues involving the two town employees.
Leake said the committee is not qualified to conduct such an investigation, and added he'll only release the names of the town employees to a third-party investigator brought in on the council of the town's hired attorneys. 
"Town council members handling the investigation…it's out of their league and it's out of their professionalism… it's just not the right way to go," said Leake.
Additionally, Leake said he is looking into overturning both motions made at today's special town council meeting. The first: to create the investigative committee wtih Tobais and Aitken, and second: to reverse his censure. The Mayor said the town charter allows the mayor — who is not allowed to vote — to cast a veto by making his case in writing and presenting it within five days of the council's vote.
Tobias made the motion Monday to censure Leake. When reached for comment, he said little about the investigation noting only that officials are looking into personnel maters, and added "it is certainly possible" the committee's investigation could yield information on the good doings of the two town employees in question.
The censure comes after Mayor David Leake in October moved to censure and fine Tobias after he was charged with public intoxication at the town's annual Haymarket Day.
Post Your Email Notices, Press Releases, Event Fliers, and Photos
The FREE email packed with local news
The FREE email packed with local news
The FREE email packed with local news
Sign Up