Transferring Development Rights Could Help Preserve Open Space in Prince William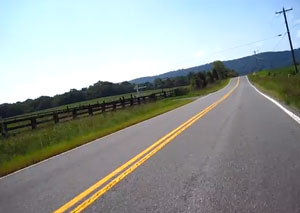 PRINCE WILLIAM COUNTY, Va. — Residents like their open space, according to a new study by Prince William County.
Officials this past summer launched a survey that is part of a larger ongoing study on how to preserve the rural areas in the county, identify ways to preserve land, and to gauge if methods and regulations already in place are working to preserve enough of it.
A workshop will be held this from 9 a.m. to 5 p.m. Saturday at Beacon Hall on the Prince William Campus of George Mason University near Manassas where findings from this study will be presented, and symposiums will be held covering things like best ways of preserving land, maintaining rural character, and fostering economic development in rural areas in the county. Attendees can attend the daylong workshop for as long or as short as they wish, and sit in as many breakout sessions as they please.
Topping the list of those tools the county could use to preserve its rural character: Transferable Development Rights, or TDRs. It's a complicated process in which landowners in rural areas, prevented by government regulation from building on their own land, to sell their development rights to a private developer building in an area zoned for, or that is more suited for development.
For the better part of two years, Stafford County officials to the south have wrangled with TDRs. Property owners in the rural Brooke area of the county wanted to transfer their right to develop their land in exchange for selling their development rights to build homes in the county's more developed courthouse area, which is slated for higher density development in the coming years. Stafford's TDR effort, however, died in October after months of back and forth between elected officials who ultimately said the lack of an accurate map to identify where TDRs would be allowed was enough to kill the idea.
It's expected TDRs will also be discussed at Saturday's workshop.
Prince William's study also comes after the county Board of Supervisors in 1998 adopted the Rural Crescent to its comprehensive plan. A large stretch of land shaped like a crescent moon stretching from Nokesville to the Manassas Battlefield National Park, the Rural Crescent marked the first time county leaders defined an urban growth boundary inside the county.
"The study is not just about the real crescent — it's about how do we preserve the entire rural area. The 'Rural Crescent' is a term that is used to described a rural area, a designation in the comprehensive plan," said Prince William County Director of Planning Chris Price. "There are several ways to implement rural preservation through things like zoning, sub division regulation… this study gives us a chance to look at all of these things to look at all of the tools to look at rural preservation."
When the study was announced on Aug. 1, county officials invited residents to go online and take a survey which asked for their thoughts on how they wanted to see rural space preserved. The survey closed in September and garnered more than 400 responses.
Post Your Email Notices, Press Releases, Event Fliers, and Photos
Subscribe to the weekday Breakfast Links email FREE!
Get
updates straight to your inbox.