Renting a Car for Thanksgiving Travel? It'll Cost More in Our Area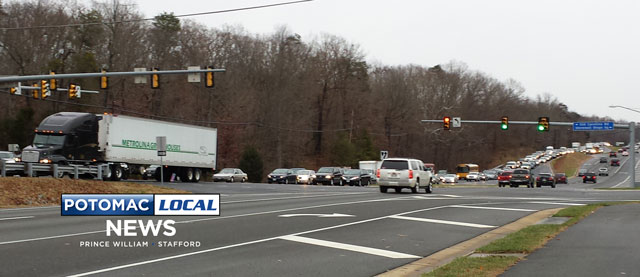 GAINESVILLE, Va. — The Thanksgiving breakaway is underway. In Gainesville this early afternoon, U.S. 29 south is increasingly congested as drivers make their way from Interstate 66 onto the thoroughfare that runs to Charlottesville and to points further south.
Today is widely considered the busiest travel days of the year in the U.S. AAA Mid-Atlantic estimates 960,000 people in the Washington area – nine out of 10 — will travel by car to their holiday destination. A recent round of winter weather for the Northeast, and rain for our area, hasn't made the trip any easier.
But for traveling using a rental car, many were in for sticker shock as car rental rates were up as much as 40% at area airports this Thanksgiving. Drivers are expected to pay an average of $71 in weekend daily rental rates, up $22 from last year.
All of this comes as rental rates in other areas across the country actually cost less than they do here. Here's more in a press release from AAA Mid-Atlantic:
After all, the size of the nation's car rental fleet grew to 1.85 million vehicles during 2012, according to market research by auto rental analysts. That's on par with 2007, before the industry was beset by the Great Recession, and the industry's inventory of cars, vans, SUVs and luxury cars shrunk. Mid-way through the Great Recession, the car rental industry, which was reeling from the economic downturn and "yo-yo spikes and decreases in fuel prices," trimmed its fleet. The industry sold more than 400,000 vehicles to the used car market in 2009, according to news reports. That, in turn, spawned a shortage in the available rolling stock of rental car units, causing caused rental prices to increase.

Last year, the traditional car rental industry staged a comeback as operators added new inventory, and is now a $24 billion a year business in the United States, industry bloggers say. Yet the big three car rental behemoths "control about 95 percent-plus" of the car rental marketplace across the United States, industry watchers say. Savvy travelers will always shop around for the best possible rental rates, and so should you, advises AAA Travel. In fact, "the number of car rental operators increased sharply by 10% in 2012, driven by low-priced independent operators," industry analysts say.
Overall, AAA Mid-Atlantic says renting a vehicle can make some holiday trips easier, and they've provided some tips on how to save some cash in the process:
• Book early and research any available discounts. Don't wait until the last minute.

• Shop around by visiting websites and talking to a travel agent to find the best rental rates.

• Look for pre-paid rate offers that may save you on the daily rate.

• Factor in both the base rate and total price, including all taxes and fees.

• Use a discount coupon and specify discount memberships and other non-standard car rental options.

• Do your homework on car insurance options.

• Take a deep dive into your car rental contract. Look out for hidden costs in the fine print.

• Return the rental vehicle with a full tank. so you are not assessed any extra charges.

• Before driving away from the car rental site, inspect your rental car and note any existing damages such as dents, scratches and any broken items.

• Take advantage of one-way car rental options that let you pick up and drop off a car at different local and airport locations, including different states.
Post Your Email Notices, Press Releases, Event Fliers, and Photos
Subscribe to the weekday Breakfast Links email FREE!
Get
updates straight to your inbox.