Prince William Committee Demands Educational Reform to Standardized Testing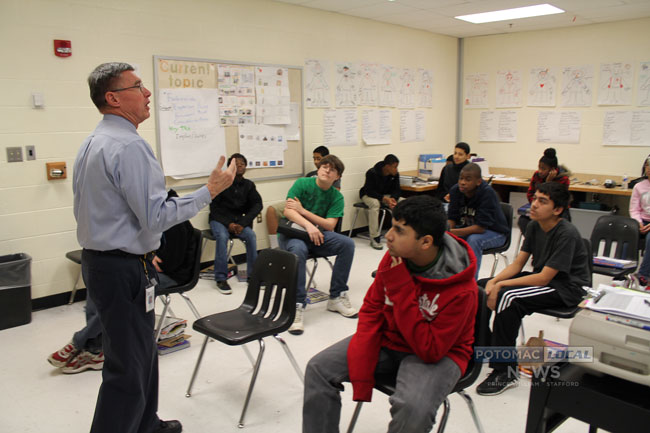 PRINCE WILLIAM COUNTY, Va. – From national headlines to state discussion, standardized testing has been a hot topic among educators, parents and the general public as a whole. Are standardized tests, or the SOLs as they're known in Virginia, the right option to track the performance of our students, teachers and schools? Are there better alternatives? Or is the current education system responsible for "overtesting" students and putting extra pressure on teachers?
On Wednesday night, the Prince William Committee of 100 held a dinner and forum to address the use of SOLs and consideration of other standards for Prince William County Schools and Virginia as a whole. One of the most notable alternatives that was discussed was the Common Core, an educational initiative across the nation that sets the bar for math and English at the K-12 levels. Northern Virginia Community College Woodbridge Campus Provost Dr. Sam Hill moderated the event. He says that the basis of a thriving community comes down to the quality of education.
"Both (the SOLs and Common Core) are about setting standards to provide opportunities to teachers and students to meet high achieving goals," says Dr. Hill.
A variety of diverse perspectives were represented among panelists. Gil Trenum, Prince William County school board member representing the Brentville district, voiced a political  standpoint, noting budgetary and implementation issues,  in contrast to Meg Gruber, president of the Virginia Education Association and former teacher who said politics needs to be removed from education.
Also among the speakers was Lillie Jessie, school board member representing the Occoquan district, voicing her standpoint as a former principal that has made a variety of different contributions to education. Final panelist, Kim Simons, spoke from the perspective of a Prince William County mother and educational advocate. The event was open to the public and among those attending were teachers and a variety of elected officials.
A common concern shared among all panelists was whether or not students are retaining the information they need to face college and the workforce. All panelists also agreed on one topic: the current system needs improvement. However, when it came down to specific concerns, there were a variety of different interests.
Mother and blogger, Simons says the Common Core is basically the SOLs on a national scale with the U.S. Department of Education in control as opposed to the Virginia Department of Education; However, they differ in the way the guidelines are established. She refers to the fabrication of the language arts standard.
"Not a single high school English teacher or college English professor was on the panel that wrote the language arts standards. That's kind of frightening," Simons says. She proposes a "Common Core Plus" program to integrate multiple student needs, including: reforming how we teach, strengthening Virginia's standards, and reforming school and teacher evaluations.
Jessie stressed the importance of keeping pace with education globally. She did not take a direct stance on whether she supported the two standardized alternatives, however she did mention a few pros and cons that could arise if Virginia were to follow in the footsteps of the 45 states who have adopted the Common Core – including teacher training and keeping pace with a continuously evolving educational system.
"We didn't adopt common core because, Virginia, well we're just not common," the former principal says.
While Simons voiced the desire to give elementary teachers the leisure to teach what they enjoy, Jessie says teachers are like any other professional and must integrate instruction. However, Jessie acknowledges that there is good testing and bad testing.
"One test is too much if it doesn't guide instruction. Every single test you give should be diagnostic in its purpose," says Jessie.
As a former teacher for over 30 years, Gruber says there is too much of a focus on collecting data and testing when the SOLs and the Common Core weren't designed to do that in the first place. She says the SOLs may broaden the curriculum, but that it is shallow in depth of knowledge and skill development.
"Do you want children to be able to bubble in a test and be able to recite facts, or do you want them to do more than that?" she says. She adds that the Common Core focuses more on analytical skills but that there are major implementation problems.
"I would like to see our SOLs overhauled away from simply a regurgitation of facts," Gruber says. "As long as we're going to have tests driving our instruction, we're going to have problems with our students' education, no matter what standards you establish."
"We need to get back to what's good for kids, not what's good for testing"
Post Your Email Notices, Press Releases, Event Fliers, and Photos
The FREE email packed with local news
The FREE email packed with local news
The FREE email packed with local news
Sign Up