Updated: Ruptured Gas Main Repaired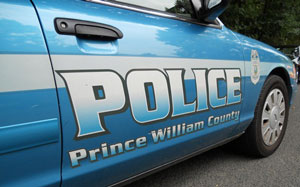 Update 11 a.m. Thursday, Oct. 31
A ruptured gas main near Manassas has been repaired.
Here's more in an email statement from a Washington Gas spokesman:
Washington Gas crews repaired the line close to midnight last night.

Washington Gas crews were on site at 9 a.m. this morning to conduct the relights for those customers who's natural gas service was interrupted, the majority of which are commercial buildings.

Ruben Rodriguez

Director, Corporate Communications

Washington Gas
Update 7:20 p.m. 
Crews are digging up a portion of Balls Ford Road in Manassas after a gas main was struck.
A contractor stuck a six-inch main late this afternoon in the area of Balls Ford Road and Coppermine Drive, said Washington Gas spokesman Ruben E. Rodriguez.
"We responded immediately and turned gas off at 6:08 p.m., and we currently have 36 outages," he said.
Those outages are all located in "close proximity" to where the gas leak is. The affected portion of Balls Ford Road remains closed.
Stay with us for updates.
5:34 p.m.
PRINCE WILLIAM COUNTY, Va. — Balls Ford Road in the area of Coppermine Drive, near Sudley Road and Manassas, is closed, police report.
Construction crews in the area struck a gas line and police have been called to the area to help direct traffic, according to police.
Police report that it's unclear how long it will take to make repairs on the gas main. The incident scene is near the busy intersection of Sudley Road and Interstate 66.
This incident comes as water crews remain on the scene of a water main burst this morning near Dumfries. Police reported this morning crews expected to have the main repaired by 10 p.m. Potomac Local News requested information from the water company, Prince William Service Authority, but those calls were not returned.
Post Your Email Notices, Press Releases, Event Fliers, and Photos
The FREE email packed with local news
The FREE email packed with local news
The FREE email packed with local news
Sign Up