Management Training Class to Cover Planning, Recruiting & Placing Volunteers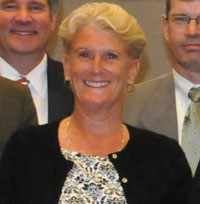 Volunteer Opportunities in the Area
· Good morning – Rainbow Therapeutic Riding Center in Haymarket is having their next volunteer training on November 2. This special organization provides equestrian activities to individuals with physical or intellectual challenges. Volunteers are needed to assist the instructors as side walkers or helping with fundraising events. All volunteers must attend a training program and be at least 14 years old. Come be part of a team of a special horse, instructor and student. Please call 703-754-6159 for more info.
· ACTS Food pantry in Dumfries needs volunteer drivers on Saturday and Sunday mornings to pick-up food donations from area grocery stores. It's a quick three hour shift from 9am-noon to give families needed food from extra supplies. Total win-win. Please call Robin at 703-441-8606 ext. 213 to learn more
· The Brain Injury Services needs a special volunteer for their client who loves to walk on nature trails in the Springfield area. Just visit them 2 times a month to enjoy the outdoors with them. Please email Michelle at: mthyen[at]braininjurysvcs.org to learn more.
· The Salvation Army is looking for volunteers to ring the bell at various stores throughout the community. Come as a single volunteer for a 2 hour shift or bring your friends and colleagues to adopt a day a particular store. The Red Kettle program runs from November 9th – December 24 and is very important to their work. Please call Catie at 571-580-8995 to learn more.
· Please vote for Volunteer Prince William to support the Un-Trim-A-Tree Holiday Gift Program for needy kids. All you need to do is visit: potomaclocal.com/real-estate and cast your vote for Volunteer Prince William. Fun and simple- thank you
· Wow – if you thought this year was flying by, I'd agree because those wonderful folks at the Volunteer Income Tax Assistance Program are gearing up for the tax season. Yikes but it's a super yikes. Volunteers are needed to help families with their taxes on Saturday's from 10 a.m.-1 p.m. in Woodbridge. The program is offered from late January to April 12th. Experience and education are preferred and training will be provided on December 3rd. You must pass the exam and other training dates will be available. You do not need to commit to all 10 Saturdays. This is a wonderful program especially for families and seniors needing your expertise to help them navigate the system. Please call Mary or James at 571-749-7838 to learn more.
· BEACON Adult Literacy needs volunteers to teach ESL classes in the Manassas area during the week. Don't worry – they will give you all the skills and hints to be successful. The next training begins November 16. Please call Caroline at 703-368-7491 to learn more.
· Literacy Volunteers of America is gearing up for their next tutor training on November 23. No experience necessary! Please visit their website: lvapw.org to learn more.
· Last but certainly not least! Volunteer Prince William is hosting Volunteer Management Training series in January and February. Come hone your skills as a professional volunteer manager in this six-week program. We will meet every Thursday beginning January 9 from 9 – 11 a.m. in Dale City. Topics covered include: understanding volunteering, planning your program, recruiting and placing volunteers, training and orienting volunteers, supervising volunteers to maximize their experience and evaluating your program. This training program is free and promises to be worth your time and talent investment. Please visit our website to register for the training series at volunteerprincewilliam.org.
· If you are looking for other opportunities, please don't forget to call my wonderful team at Volunteer Prince William. Coleen can help you with the Retired and Senior Volunteer (RSVP) opportunities at 703-369-5292 ext. 207, Shelley can help with any individual or group project and send you weekly updates if you'd like. Shelley is at 703-369-5292 ext. 201, and Bonnie can help you with opportunities available in Disaster Preparedness at (703) 369-5292 ext. 202. Please visit our newly re-vamped website at volunteerprincewilliam.org. Thanks so much for all you do in our community.
Post Your Email Notices, Press Releases, Event Fliers, and Photos
Subscribe to the weekday Breakfast Links email FREE!
Get
updates straight to your inbox.