Woodbridge Homecoming Parade to March on Old Bridge Rd. Friday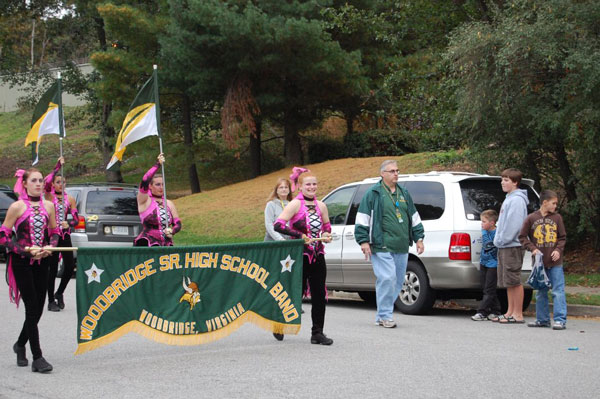 WOODBRIDGE, Va. — The annual fall homecoming parade is a tradition for Woodbridge Senior High School.
And, because the school is located on busy commuter route Old Bridge Road in Lake Ridge, the event can tie up traffic. That's why the Virginia Department of Transportation is giving drivers a heads up about the parade that will roll down Old Bridge Road on Friday.
Here's more in an email from VDOT:
This email is to advise you of the annual Woodbridge Senior High School Homecoming Parade that will be crossing Old Bridge Road on Friday afternoon, October 25th, between 4:30 p.m. and 5:00 p.m.
The parade will start on Deepford Drive, proceed on Antietam Road, then cross over Old Bridge Road into the student parking lot of the High School. The crossing of Old Bridge Road is planned to be completed by 5 p.m. The parade will be broken into segments with intermittent crossings to avoid traffic delays on Old Bridge Road.
Traffic control during the parade will be provided by the Prince William County Police Department. Message boards are being placed on Old Bridge Road advising the public of the upcoming event. Parade information has been communicated to media outlets.
The parade is the first in a series of homecoming events for the high school of 2,500 students. Following Friday's parade is a football game, the Woodbridge Vikings will take on the Potomac Panthers of Woodbridge at 7:30 p.m. at home.
On Saturday, students will attend the annual homecoming dance from 8 to 11 p.m.
Post Your Email Notices, Press Releases, Event Fliers, and Photos
The FREE email packed with local news
The FREE email packed with local news
The FREE email packed with local news
Sign Up