Upcoming Dog Park Holding Spring Fundraiser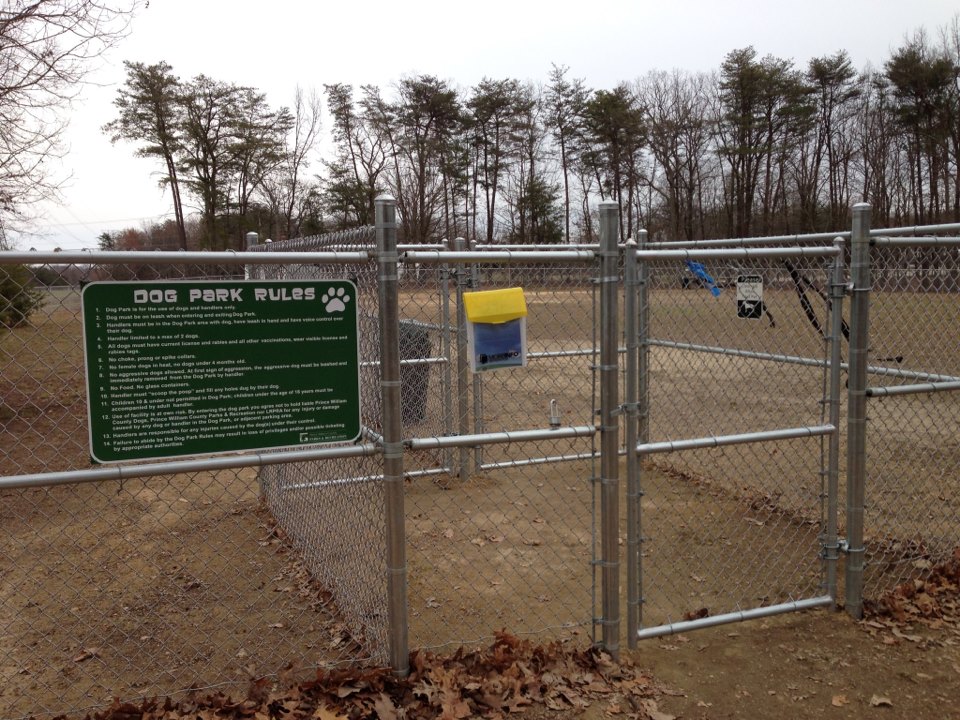 Submitted News
After moving from Alexandria to Woodbridge Virginia we settled into our new home, unpacked. Nine days after we moved in my husband and I set out to buy the dog I had been dreaming of for the last ten years. You see, that's another thing you give up being in the military service, is having a dog. So we came home that day with a well-breed, tiny Yorkshire Terrier.
I was so happy, named her Bo Belle and set out to raise her the right way. The first thing I searched for online was "Prince William County Dog Park." To my horror nothing came back in that search. The nearest dog park was thirty-miles away.
I would have never bought the house in that area had I known that there was no dog park in Prince William County. I used social media to fine like-minded people in the county and set out to change that. There was a lot of support for a dog park in the county both from residents. County law makers were finally willing to entertain the idea, because they know through county surveys that residents listed the need for dog parks as one of their priorities for improvements to this county parks and recreations system.
Within a few months, a group of county residents formed a dog park support group called "Prince William County Dogs." We have spent countless hours in county meetings and negotiations with the Prince William County Park Authority, which is now called Parks and Recreation.
Last year we raised $17,000 through fundraisers and donations. This paid for fencing, and pet waste stations. We have county permits and are making the last finishing touches on the dog park before it officially opens April 27. Our county officials have told us they will not pay for a dog park and will not pay to maintain it, so we have to raise money to keep it open. In the county's master plan it recognizes the need and states that it will work with support groups, such as ours, to help establish dog parks in the county.
Now that the dog park is built we need to raise funds yearly to keep it open. To do that we plan on one main fundraiser each year in the spring. This year the "2nd Annual Dog Walk for a Dog Park " fundraiser is at Lake Ridge Park on Sunday, April 21, 2013. It's $5 to walk a dog. Last year 190 dogs signed up to walk and it was a glorious event! Lots of fun for dogs and their humans too!
Local vendors have will participate and show and sell dog items like bandanas, pupcakes from our local dog bakeries (yes, we have them in this county), as well as items for humans. We already have 120 dogs signed up in the first two weeks since registration has been open. To pre-register for the walk go to pwcdogs.com, events. To find out more information on the dog park join us on facebook, Prince William County Dogs.
We still need a name for the dog park and resdients are asked to submit their idea for a name on our website. It located on Minnieville Rd, between Sturbridge Rodd and Colby Drive. Their is ample parking, just drive through the black gate just off Minnieville Road., then walk up the path to the higher ground and the dog park is right there.
We so happy that this dog park as a side for small dogs to and only dogs 25 lbs or less will be allowed in this area. Small dogs are allowed in the large dog area, however its risky because when large dogs run and play with other large dogs sometimes the smaller dog gets in their way and although not intentional the small dog get ran over. Being a small dog owner myself I have observed that smalls dogs have learned not to run in a dog park with large dogs and hence they don't get much exercise, nor do they get the full dog park experince. A chance to run and play with other dogs.
There's still more work to be done at the dog park and always will be. If you want to join our dog park support group, find our yahoo group PWCDogs.
See you at the dog park!
-Submitted
Post Your Email Notices, Press Releases, Event Fliers, and Photos
Subscribe to the weekday Breakfast Links email FREE!
Get
updates straight to your inbox.