Wednesday Snow Threat Intensifies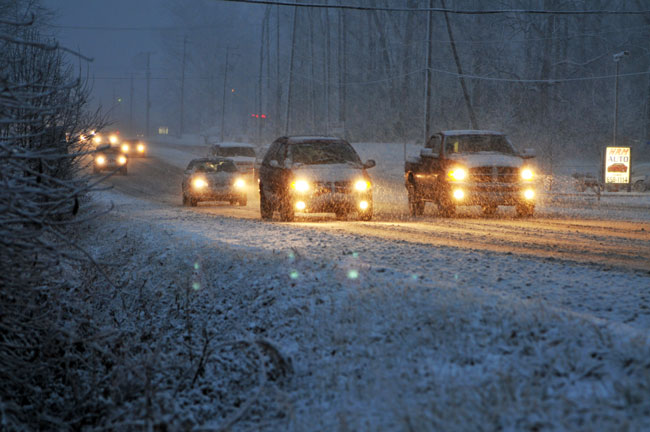 Winter Storm Watch Goes Into Effect Tuesday Night
It seems more and more likely our area will see some wintry precipitation on Wednesday in a late season storm. But will it be something wicked this way comes?
A winter storm moving across the northern portion of the U.S. right now, bringing with it four to eight inches of snow to portions of Iowa, Illinois, and North Dakota, will move eastward to the Atlantic Ocean. Once there, the storm is expected to develop into a coastal storm and, according to forecasters, has it's eye on the Washington area.
Locally, a winter storm watch goes into effect Tuesday night and will last thorough Wednesday. The National Weather Service forecast states five or more inches of snow are expected fall in our area Wednesday, and in some nearby places even more could fall.
The storm should begin as rain for many on Tuesday night, and then changeover to all snow and continue throughout the day Wednesday, according to the weather service.
Temperatures will hover in the mid 30s throughout the day Wednesday. And power outages could be rampant as heavy and wet snow coupled with high winds could bring down electric lines.
Many snow lovers in the region, while excited about a prospect of a storm, remain weary after several other snow chances this winter have come and gone. Many have taken to Facebook and other social media and posted phrases like "I'll believe it when I see it."
The region hasn't been heavily impacted by snow since a storm hit on Jan. 26, 2011 and brought several inches of the white stuff to the area, as well as snarling the evening rush hour commute. Before that, two major storms buried the region in snow – one in December 2009 and another in February 2010. These monster storms became known as the "Snowpocalypse" on social media.
One of the most surprising late-season storms came in March 1999 and brought eight inches of snow to Regan Washington National Airport, according to Capital Weather Gang. It was the largest March snowstorm in the region since the 1940s.
Post Your Email Notices, Press Releases, Event Fliers, and Photos
Subscribe to the weekday Breakfast Links email FREE!
Get
updates straight to your inbox.