When Slugging, Do You Know Where You're Going?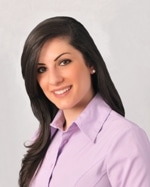 Slug Tales 
When slugging, it's always a good idea to know where you're going.
Sure, this may sound like a no brainer, but there are many slugs and drivers alike who assume everyone is on the same page, and well, we all know what happens when we assume.
Slug lines are typically organized at specific locations, based on their destination. For instance, slugs headed for the Pentagon stand in line near the bus bay in the Tackett's Mill Commuter Lot in the morning, or they wait near the intersection at 14th & Independence in the afternoon to get to the lot at Old Hechinger's near Occoquan.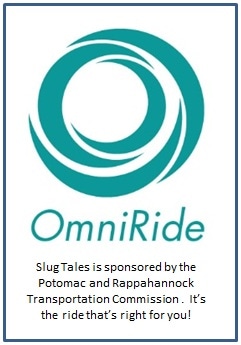 For the most part, slugs generally know where to wait and drivers know where to pick up. However, we're all human, and occasionally, we make mistakes – and some of us have had to learn this the hard way!
I speak from experience, clearly. There's one day in particular, where I remember standing in the Horner Road-bound slug line at L'Enfant Plaza. The slug lines there are all located along D Street, with different destinations in Springfield, Woodbridge, and Stafford, and are somewhat close together, even closer on days when the lines are very long.
This was one of those days, and it was getting late, so I was relieved when I was next in line and the next car finally arrived. I got into the front passenger seat, and the driver took two more riders into the backseat. As we settled in for the journey home, I guess none of us thought to confirm our destination – we were just happy to finally have a ride. It wasn't until I looked up and saw that we were passing the exit that we realized something was wrong.
Confused and almost speechless, I pointed to the exit too late. "Horner?" was all I could manage to spit out.
The driver, just as bewildered, responded only by saying, "Stafford? 610?"
Right away, the two ladies in the backseat awoke from their drowsy state, just in time to tell the driver that we all thought we were going to the Horner Road Commuter Lot, not the lot at Route 610 in Stafford. The driver apologized, and was kind enough to take the next exit to circle back and drop us off.
Later, I heard a story from a friend, who slugs from Woodbridge, that when the same thing happened to her, the driver refused to take her passengers back. That poor slug had to call a family member to be picked up in Stafford.
Since then, I've always been sure to confirm my destination with the driver before getting into the car. It only takes a second and can save a major headache later. Still, miscommunications are bound to happen from time to time. Especially in the morning, I've gotten into cars with drivers who have said they will go to L'Enfant Plaza, and once they're on the road, ask for directions. That's not so bad, if that's the worst of it. Once, I rode with a couple who said they knew where L'Enfant was, yet somehow, we ended up at Foggy Bottom. What a mess that was!
Another time, I rode with a man who was running late for a meeting and decided in the middle of the ride that he wouldn't have time to stop by L'Enfant to drop me off before shooting over to 14th Street.
"I used to work near L'Enfant," he kept assuring me. "I'll drop you off real close."
Never will I ever believe that lie again – where he ended up dropping me off was not close at all! To be fair, it was walking distance, but it was absolutely freezing that day. I would have never accepted a ride knowing that I'd have to walk such a distance in the wind and cold. And you know how much I hate the cold. I was bamboozled.
At the end of the day, there's always a chance that something will go wrong; people will make mistakes, or change their minds, and life will go on. But clear communication is your best bet in avoiding such situations, to make sure everyone gets where they need to go without any issues along the way.
Post Your Email Notices, Press Releases, Event Fliers, and Photos
The FREE email packed with local news
The FREE email packed with local news
The FREE email packed with local news
Sign Up