Changes, New Features on PotomacLocal.com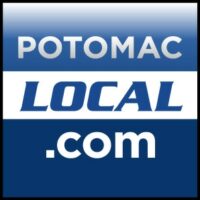 It's time to kick start a short Thanksgiving work week, and with that I want to point out a few subtle changes to PotoamcLocal.com.
Let's work from the top of the site down:
Submit News and photos 
We've added an option for you, your church, business, or community organization to submit news and photos directly to PotomacLocal.com. Just click "Submit News" in the navigation bar at the top of the site, then fill out the open fields on the Submit News page, upload a photo, and that's it. We'll take news that covers everything from the bake sale, which students made honor roll, the community picnic, and more. PotomacLocal.com is your community news site and we want you to share with all of us what's important in your community.
ePoto email subscription
We've made it even easier to sign up for PotomacLocal.com's daily email news service "ePoto." Click "Email Subscription" in the navigation bar at the top of every page of PotomacLocal.com to sign up. It's free, fast, and easy. A full list of the day's headlines is delivered to your email box each morning so you'll never miss a local beat.
Big News Right Now
We know you don't have a lot of time to catch up. That's why we put the Big News Right Now in a can't-miss window near the top of PotomacLocal.com's homepage. Rest assured, if its big news in the Potomac Communities it'll be right here in the Big News Right Now window.
Latest traffic and transit news
What's going on with you commute? Look underneath the Big News Right Now Right Now window where you'll see the latest traffic news, information about Interstate 95 Express Lanes, and Slug Tales columns! It's never been easier to keep up with your ever-changing commute.
Full clickability
The photos on each of our stories on the PotomacLocal.com homepage are all clickable now, making it easier for you to open stories that interest you.
Comments
It's now easier than ever to comment on our stories. We went back to a simpler commenting format that does not ask you to publish your email, Facebook, or other social media account activity on our site. It's less intrusive and will allow for more discussion about the local issues that matter.
PotomacLocal.com continues to evolve as a community news website and forum serving Prince William and Stafford counties. I'm glad you're here, and I hope you have a very Happy Thanksgiving!
Uriah Kiser
Publisher
PotomacLocal.com
Post Your Email Notices, Press Releases, Event Fliers, and Photos
Subscribe to the weekday Breakfast Links email FREE!
Get
updates straight to your inbox.