Dance Moms Filming in Woodbridge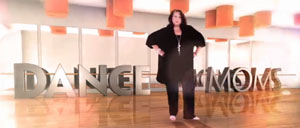 WOODBRIDGE, Va. — It's sort of like Real Housewives meets Black Swan.
The cast and crew of TV's Dance Moms will film an episode at Forest Park High School on Saturday. The filming begins at 10 a.m. and goes until 7 p.m., and there's a limited number of tickets open to anyone who wants to come watch the dance competition being filmed.
Producers of the show said the free tickets have to be obtained through this website.
On Sunday, cast member Abby Lee Miller will hold a special instructional session for dancers 11 and younger, and another session for dancers 12 and older at Harbour View conference center in Woodbridge. Tickets for these sessions are $69 for participants and $30 just to watch.
Dance Moms on TV's Lifetime network is centered around Miller who teaches competitive dance to children. The mothers of the children also play a role in the show and, like their Real Housewives counterparts, and often be seen arguing on the small screen.
Post Your Email Notices, Press Releases, Event Fliers, and Photos
The FREE email packed with local news
The FREE email packed with local news
The FREE email packed with local news
Sign Up