Stafford School Board Member Resigns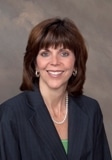 STAFFORD COUNTY, Va. — An elected official who reportedly moved out of her district has resigned.
Doreen Phillips held the Hartwood District seat on the Stafford County School Board and resigned today after it came to light she no longer lived in the county, but instead has a Fredericksburg address. Virginia law states elected officials must live in the district they represent.
Stafford County Public Schools released a statement about Phillip's resignation.
——
In a letter to the School Board, Ms. Phillips stated that this decision to resign has not been easy. She said, "At no time did I intentionally take any actions that would not allow me to fulfill the duties required of me by the voters in the Hartwood district."
"But if remaining on the Board will take time and effort to prove my intentions, rather than the focus remaining on educating the children of our school division, I will gladly step aside. The attention of the school division should be first and foremost on providing quality educational opportunities for our students, and not the actions of School Board members," she stated.
Ms. Phillips continued, "I appreciate the opportunity to serve the citizens of the Hartwood District for the past seven years. I have tried to serve them well, while knowing I was also responsible for all of the students in our school division.
"I am confident that the school board and our professional staff will continue to make decisions that are in the best interest of our students. I will remain a loyal supporter and hope we can continue the mission of being one of the best school divisions in Virginia," she concluded.
——
Phillips was elected to the School Board for the first time in 2005 and then again in 2009. The county school system is now accepting applications from citizens who live in the Hartwood District to be appointed to fill the seat.
Post Your Email Notices, Press Releases, Event Fliers, and Photos
The FREE email packed with local news
The FREE email packed with local news
The FREE email packed with local news
Sign Up