4 New Hotels Coming to Stafford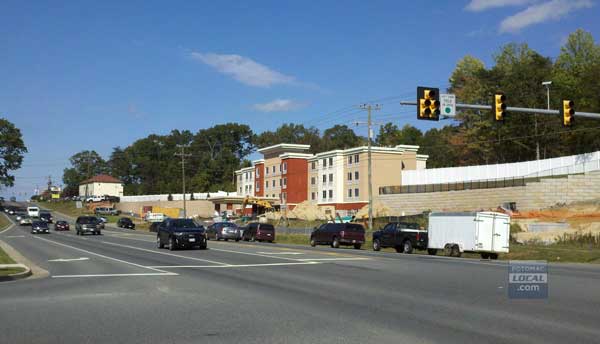 NORTH STAFFORD, Va. — Hotels are lining up to be apart of the growth occurring in North Stafford.
Three new hotels are under construction along the busy commuter thoroughfare, and a fourth hotel is being built at the University of Mary Washington Stafford Campus.
Many of these new hotels will cater to business travelers.
"We've got lots of folks who do business in Stafford on a temporary basis…on an extended stay as opposed to a two-night stay… for a while there we didn't have the capacity in terms of hotel offerings for those coming for business and for tourism, so this is really good for us," said Stafford County Economic Development spokeswoman Bethany J. Miller.
A new Marriot is scheduled to open at the Quantico Corporate Center and a 95-room Suburban Extended Stay Suites just south of there on U.S. 1 is scheduled to open later this year. A Fairfield Inn is being constructed on U.S. 1 across from Aquia Park shopping center, just south of Aquia Town Center, and a Affordable Suites is slated to open in south Stafford.
Post Your Email Notices, Press Releases, Event Fliers, and Photos
The FREE email packed with local news
The FREE email packed with local news
The FREE email packed with local news
Sign Up