Woodbridge's Chinn Library Prepares for Big Party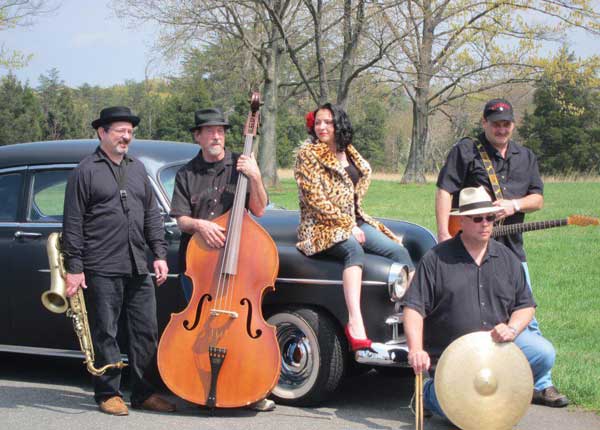 WOODBRIDGE, Va. — This will be one of the very few times you don't have to be quiet in the library.
A live band will take the stage at a party planned at Chinn Park Regional Library in Woodbridge to raise money and awareness for Prince William County's 10 libraries.
The party is called "Blue Jeans and Diamonds in the Stacks with Kitty and the Fat Cats," and it's an effort to bring together at least 200 residents for a night of live music, dancing,  food, fun, and celebrity bartending.
"We're calling it a party in the stacks, and the reason for that is gala implies formality, and we don't want people to think about it in that way," said Prince William Library Foundation President Bryanna K. Altman.
At the party, revelers will find barbeque, chicken, a special beer tasting, a silent auction, and celebrity bartenders like Occoquan Mayor Earnie Porta, Prince William County Supervisors Maureen Caddigan, Frank Pirncipi, and Mike May, and Virginia Delegate Richard Anderson.
There will also be live music from Kitty and the Fat Cats, a five-member rockabilly jazz and blues band with roots in Northern Virginia.
While Prince William's libraries receive nearly $14 million in annual taxpayer funding, the monies raised at this event and others offset unbudgeted expenses, said Altman. Additionally, an army of 500 volunteers who work at the county's libraries also help to save taxpayers $750,000 annually, she added.
A cash bar will be available to guests, and so will various silent auction items like a one-hour helicopter tour ride over the Shenandoah Valley donated by American Helicopters, and a pie each month donated by Occoquan's Mom's Apple Pie, a favorite of First Lady Michelle Obama.
In addition to sponsors like the Northern Virginia Electric Cooperative, Dominion Power, and Whitlock Wealth Management, Quinn's Goldsmith has donated a pair of diamond earrings that organizers, through the sale of raffle tickets, hope will help net $25,000 in donations to the foundation.
The Prince William Library Foundation was formed in 1997 and holds a fundraiser every year.
The party kicks off at 7 p.m. Saturday, Oct. 27 and tickets are $75 per person. The deadline to RSVP for tickets is Oct. 13. 
Post Your Email Notices, Press Releases, Event Fliers, and Photos
The FREE email packed with local news
The FREE email packed with local news
The FREE email packed with local news
Sign Up