Coke Out, Pepsi In at Tim's Rivershore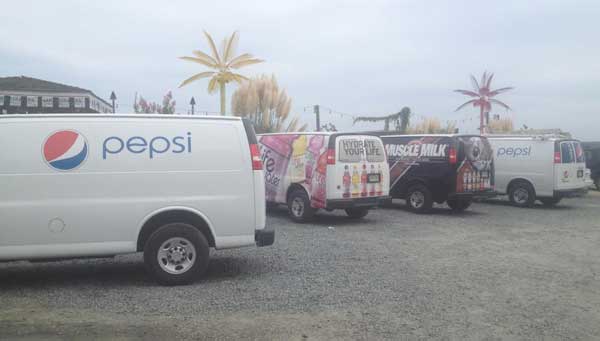 DUMFRIES, Va. — Pepsi lovers can head down to the river shore to quench their thirsts.
Tim's Rivershore Restaurant near Dumfries is trading Coca-Cola products for Pepsi. The change of brands is the first in the popular crab shack's 18-year history.
"Sometimes, the longer you have something on the menu the less and less demand there is for it," said restaurant owner Tim Bauckman.
It's not that Tim's regular customers complained about Coke. Bauckman said he received poor customer service from the Coca-Cola distributors that serviced his restaurant and the change was a business decision.
"We now have three stores and Pepsi was bending over backward for us, while it took forever, it seems, for [Coca-Cola] to service us. My dad was in customer service for years, and I know how important it is when you're running a business," said Bauckman.
In addition to his restaurant on the Potomac River Prince William County, Bauckman owns Tims II at Fairview Beach and another restaurant on Virginia's Lake Anna.
His restaurant in Prince William is about to see some major changes as a new development called Potomac Shores will be built near the restaurant. Tim's Rivershore was once a riverside outpost at the end of a windy two-lane road but will soon be located at the end of what soon will be called Potomac Shores Parkway, surrounded by new homes, and condominiums, and a town center.
The developer and owner of the land, SunCal, also owns the land Tim's Rivershore sits on. A SunCal spokesman said last month the developer has no changes planned for the popular eatery.
Post Your Email Notices, Press Releases, Event Fliers, and Photos
Subscribe to the weekday Breakfast Links email FREE!
Get
updates straight to your inbox.