Excluded Candidate Gets Apology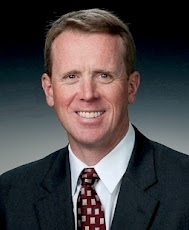 FAIRFAX COUNTY, Va. — Politics is a tough profession, but when you're a candidate without party affiliation – an independent – things can be even tougher.
Mark Gibson is running to unseat incumbent Gerry Connolly, a Democrat who serves Fairfax and Prince William counties in the 11th Congressional Seat.
Gibson lives in Fairfax, and at a community event in August sponsored by PotomacLocal.com, he said he's doing everything he can to court area voters.
In addition to advertising on this website to promote his campaign he also sends out press releases. One such release Sunday noted he had been excluded form a voter forum of candidates held at the Fairfax County Government Center.
Gibson stated he was disappointed, noted it is a disservice to hold a forum without involving all of the candidates, and that he only found out about the forum after it had occurred.
"As I understand it, all the candidates were mentioned in the introduction. My absence makes it appear that I don't care enough to attend or send a representative. That's not the case at all," stated Gibson.
Gibson has been asked to speak at several community events and at business functions, but he said this marks the first time he's not been invited to participate in a voter forum with other major candidates – Gerry Connolly, and Republican nominee Chris Perkins.
Forum organizer Daniel Choi sent a letter of apology to Gibson and shared it with PotomacLocal.com:
"The complete list of organizations that organized the 2012 NoVA APA Candidates Forum is on the referenced Facebook page (and other literature printed by these organizations). All are non-partisan nonprofit organizations and none of them endorse any specific parties or candidates. The candidates forum was primarily organized by volunteers without any compensation."
"Due to logistical issues, we only invited candidates from the two major political parties. Despite our attempts to include all diverse partners and ideas, your email definitely highlights that we could have done better."
"I will make sure to bring your email to the attention of all organizations that participated in the forum. I will also forward those organizations your campaign website, and campaign websites of all candidates running for the VA Senate, and 8th, 10th, and 11th districts."
Gibson said many interested voters and media organizations often ask him when debates or forums are scheduled.  Five more forums are currently scheduled for candidates for the 11th District, which also include candidates Peter Marchetti, Joe Galdo, Jr, and Christopher DeCarlo.
The forums will take place in Fairfax County at the Dunn Loring community on Sept. 30, Middleridge Civic Association on Oct. 4, at South County High School on Oct. 5, the Korean Coalition for Political Participation on Oct. 6, and Camelot Civic Assn (Oct. 16 or 23).
Post Your Email Notices, Press Releases, Event Fliers, and Photos
Subscribe to the weekday Breakfast Links email FREE!
Get
updates straight to your inbox.