Curtain to Rise on "Arsenic and Old Lace"
MANASSAS, Va. — Vpstart Crow Productions will open its 2012-2013 season with the farcical, dark comedy, "Arsenic and Old Lace", by Joseph Kesselring, on Friday, Sept. 28 at 8 p.m. in the Hylton Performing Arts Center in Manassas.
The production runs from Friday to Sunday, Oct  7, with Friday and Saturday shows at 8 p.m., and Sunday matinees at 2 p.m. The Pay-What-You-Can preview performance is on Thursday, Sept 27 at 8 p.m.
Rachael Murray is directing this play that has been delighting audiences for over 70 years.
"Joseph Kesselring asks audiences to laugh at what should be considered very grave (pun intended) stuff! I hope everyone enjoys this darkly funny show," said Murray.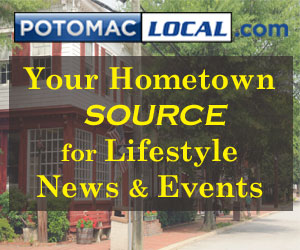 The story tells of two older ladies who poison several unsuspecting gentlemen while their nephew, who thinks he is Teddy Roosevelt, buries them in the basement. The madness continues to unfold as the ruse is uncovered.
The New York Times review of the original Broadway production of "Arsenic and Old Lace" said "[this play was] so funny that none of us will ever forget it."
Tickets are available at the Hylton box office on the Prince William Campus of GMU or by calling 888-945-2468.
Vpstart Crow, a non-profit organization, has been producing professional theatrical productions in Manassas, Virginia since 1994.
-Press release 
Post Your Email Notices, Press Releases, Event Fliers, and Photos
The FREE email packed with local news
The FREE email packed with local news
The FREE email packed with local news
Sign Up