Neighbors Make Mainstreet Grill Successful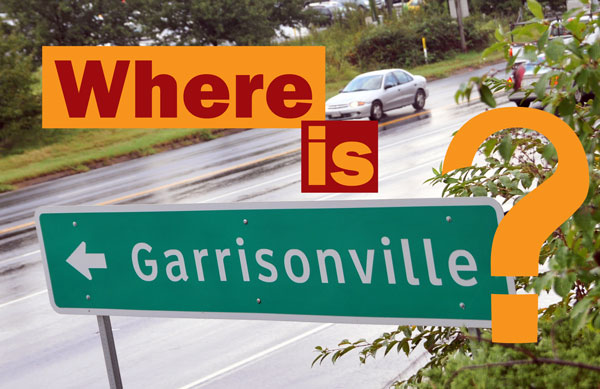 Editor's note: This is the first in a series of posts by North Stafford business owners and residents that will examine North Stafford and Garrisonville as a community, and introduce our readers to the small locally-owned businesses and services in the community.
By CRISSY SHARON
Mainstreet Grill and Bar 
We are Stafford County residents and small business owners.
My name is Crissy Sharon and I own Mainstreet Grill and Bar — a Marine veteran, family-owned restaurant located on Garrisonville Road in North Stafford.
I started working at Mainstreet in September 2002 as a waitress and bartender. In January 2006, I took over managing the restaurant.
That same year I married my husband, Chris, who at that time was a scout sniper in the U.S. Marine Corps. Shortly after Chris got out of the Corps, he started his own government consulting business also in Stafford County.
Along with his business partner, Taylor White, Adaptive Consulting & Training Services has slowly grown in the last few years.
A changing small town community
Stafford County is a community that, due to its growth, has lost that small town feel. Mainstreet is a place where we have created a hometown grill. A place whose walls are covered not with corporate-furnished knick knacks but real Americana — things that have been donated to us by our customers.
Even our logo was chosen by our customers in 2006. Our walls tell a story of a local place where locals meet to share their life stories and enjoy one another's company.
We are committed to raising awareness and money for organizations. Our approach has been: "the closer the better" — the more local the charity, the more apt we have been to jump in and get involved.
We still raise money for national organizations like Hope for the Warriors, but we love helping out local organizations like Mountain View High School After Prom Party, where our two older children have attended high school or No Women-No Cry, a local charity to help stop domestic violence.
Along with my older two children, Brandy, 19, and Corey, 16, Chris and I have had 3 children, Olivia, 4, Eric, 2, and Mackenzie, 1. Having a large family and two businesses keeps us busy!
Thanks to Stafford residents
My biggest challenge is the same as for everyone else in America right now: the economy. Going out to eat or to grab a drink is something people do if they have the extra money to spend0
Our food is freshly made. We strive to keep our cost to our customers down. We give a great value for their money.
So keeping up with our high overhead while keeping prices low is a huge challenge! But, thanks to Stafford County residents we have made it these past six years.
Post Your Email Notices, Press Releases, Event Fliers, and Photos
The FREE email packed with local news
The FREE email packed with local news
The FREE email packed with local news
Sign Up