More Mischief at Lake Ridge Pool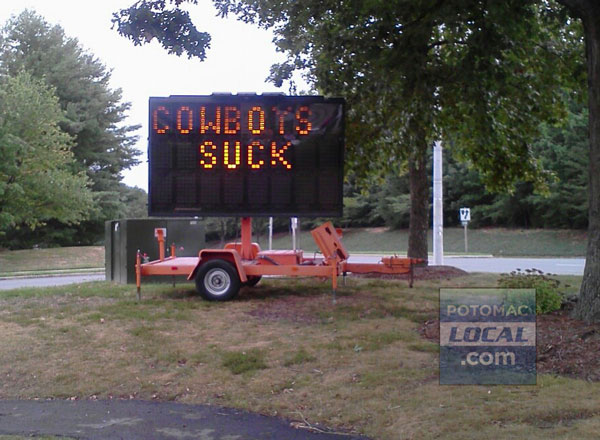 LAKE RIDGE, Va. — There's just something about the Canterbury Woods swimming pool that attracts mischief.
Parks and recreation employees erected a variable message board sign at the Lake Ridge swimming pool on Friday with the words "pool is open." The sign was posted after the pool was closed for much of this past work week after vandals dumped bags of kitty litter and benches into the pool. it reopened late Friday afternoon.
Today, it seems the sign was hacked and the message changed to "Cowboys suck." With football season on the doorstep, one could only assume it's a reference to the Dallas-based football team.
We're working to find out more about when the sign was changed, and just what it is about this particular swimming pool that attracts the mischief. The Canterbury Woods pool is one of six aquatic facilities managed by the Lake Ridge Parks and Recreation Association.
Post Your Email Notices, Press Releases, Event Fliers, and Photos
The FREE email packed with local news
The FREE email packed with local news
The FREE email packed with local news
Sign Up