Mobile Veterans Services in Stafford Today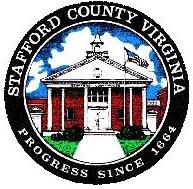 STAFFORD, Va. – The Mobile Vet Center Program's mobile unit will make a return trip to Stafford County on Wednesday, August 15, 2012. The Mobile Vet Center, based in Richmond, brings services to veterans who might otherwise have to go to Richmond or Washington, D.C.
The unit will be in Stafford from 9 a.m. to 3:30 p.m. in the parking lot of the George L. Gordon, Jr., Government Center, 1300 Courthouse Road, Stafford, VA 22554.
Earlier in the year, the County's Human Services Office worked with the Mobile Vet Center Program and the Rural Health Initiative Team from McGuire VA Medical Center in Richmond to bring specialists to Stafford County to work with veterans. The response was so positive that the teams will be making regular visits to the County. This will be the fourth visit for the Mobile Vet Center unit.
Mobile Vet personnel assist veterans with benefit enrollment, vocational rehabilitation, compensation upgrades, and healthcare claims. Personnel will also share times and locations for other services they provide such as free counseling and healthcare for veterans who might not be financially eligible.
Veterans are asked to bring a copy of their DD-214 and valid photo identification. For more information, contact the Mobile Vet Center at (804) 353-8958.
-Press release
Post Your Email Notices, Press Releases, Event Fliers, and Photos
The FREE email packed with local news
The FREE email packed with local news
The FREE email packed with local news
Sign Up