New Grants Benefit Free Clinic, Midwifery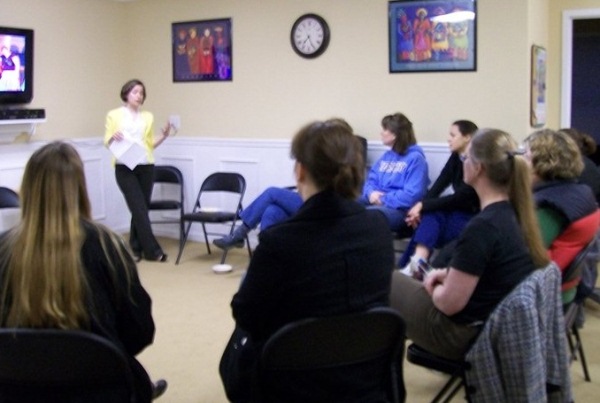 WOODBRIDGE, Va. — A series of grants was awarded this month by the Potomac Health Foundation, based out of Sentara Northern Virginia Medical Center, to local non-profit agencies in the Potomac Communities. More from the foundation's press release:
The all-volunteer Board of Directors of Potomac Health Foundation approved grants to 17 not-for-profit agencies. This is only the second set of grants the foundation has awarded since its founding in December 2009. The total dollars awarded was $3,720,427 to support 21 health related projects.
The grants ranged in size from approximately $35,000 to $800,000. Grants were awarded through a competitive application process that began in January 2012. "The grant process was very successful," said Dr. Carol Shapiro, who chairs the Grants Committee. "We were pleased to award grants to nine first-time agency recipients." The funded projects will address three community goals of Potomac Health Foundation.
The first foundation goal is to increase access to primary health care for underserved and hard-to-reach populations. An example of an agency serving the first goal is Prince William Area Free Clinic. The Clinic received a grant of $802,603 to expand their clinic on Church Hill Drive in Woodbridge. The grant funded expansion will allow Prince William Area Free Clinic to consolidate clinical services and substantially increase the operating hours and number of patients served.
The second foundation goal is to reduce the incidence of preventable disease and illness. An example of an agency serving the second goal is Project Mend-A-House. The agency received a grant of $75,000 to provide medical alert equipment, assistive living equipment and home repairs so that seniors and persons with disabilities may live safely at home, at less risk of falling or injury.
The third foundation goal is to address emerging health needs and foster innovation innovative projects. An example of an agency serving the third goal is Manassas Midwifery. This agency received a grant of $195,720 to expand their Centering Pregnancy and Centering Parenting programs, which provide prenatal care to at-risk women and a continuum of care to mother and baby through the first year of life. The grant will allow Manassas Midwifery to open a new location in the Dumfries areas.
Post Your Email Notices, Press Releases, Event Fliers, and Photos
Subscribe to the weekday Breakfast Links email FREE!
Get
updates straight to your inbox.