Stafford Seminar Will Focus on Small Business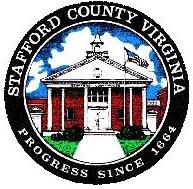 SMALL BUSINESS SEMINAR BEGINS TUESDAY  
STAFFORD, Va. — Stafford County has long marketed itself as a business-friendly environment. Now officials will hold a small business seminar at the county's government center to show small businesses owners to ropes to running their companies.
The Entrepreneur's Express seminar is designed to provide information on start-up basics, where to find financing, making a plan for business and how to market companies. It comes as Virginia Gov. Robert F. McDonnell declared 2012 the Year of the Entrepreneur in Virginia while claiming the state has the most business-friendly climate in the nation.
Stafford's workshop begins at 8 a.m. Tuesday at the county's Government Center next to its courthouse on U.S. 1. There's still room for participants, and pre registration is requested.
The workshop made possible by a partnership with the University of Mary Washington, Germanna Community College, and the Virginia Department of Business Assistance.
Post Your Email Notices, Press Releases, Event Fliers, and Photos
The FREE email packed with local news
The FREE email packed with local news
The FREE email packed with local news
Sign Up