Workhouse Gets $55K Donation for Hot Glass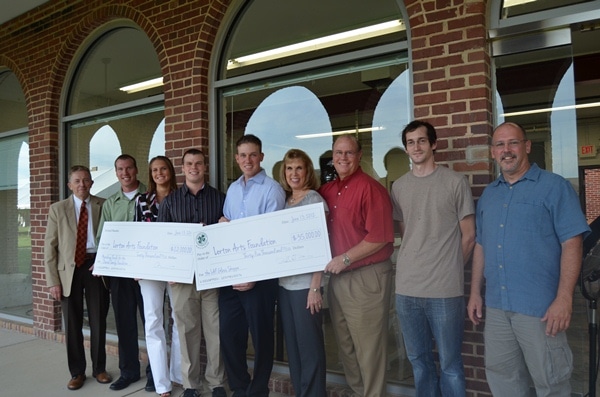 LORTON WORKHOUSE ARTS CENTER 
LORTON, Va. — The Workhouse Arts Center received a $55,000 donation on Wednesday, June 13, 2012, to improve and grow the its new glass hot shop. The only glass blowing studio in Northern Virginia opened at the Workhouse in October 2011 under the leadership of Rick Sherbert, Director of Glass.
The studio and program have been wildly successful. On Wednesday, Ron Devine, of the Devine Family Foundation, presented Lorton Arts Foundation President & CEO John Mason with a $35,000 check from the Devine Family Foundation and a $20,000 matching donation from Richard Hausler, Chairman of the Lorton Arts Foundation Board.
The glass house will include a new glass blowing work station, improved student and classroom facilities, and other basic infrastructure improvements.
-Press release 
Post Your Email Notices, Press Releases, Event Fliers, and Photos
The FREE email packed with local news
The FREE email packed with local news
The FREE email packed with local news
Sign Up