New Law Targets Cigarette Smuggling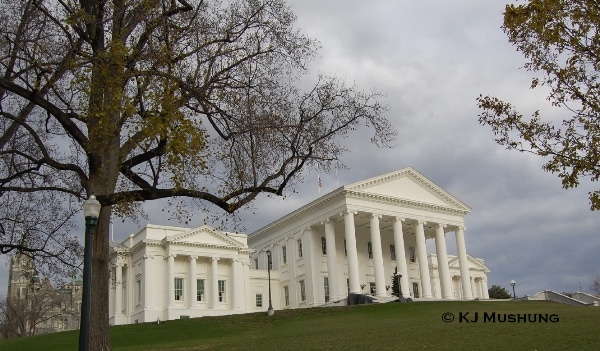 By PIA TALWAR
Capital News Service
RICHMOND, Va.  – You soon will face state fines and criminal charges if you buy large quantities of cigarettes in Virginia intending to resell them in state with a higher tobacco tax.
Beginning July 1, a new state law targets people "who possesses, with intent to distribute, more than 5,000 (25 cartons) tax-paid cigarettes." Violators would be guilty of a misdemeanor and would face a civil penalty of up to $5,000 for a first offense, $10,000 for a second offense and $50,000 for subsequent offenses.
The phrase "tax-paid cigarettes" means cigarettes that have been legally purchased in a state and usually carry the state's tax stamp.
Virginia has the nation's second-lowest cigarette tax – 30 cents per pack. Only Missouri is lower, a 17 cents a pack. The tax ranges as high as $4.35 per pack in New York, according to the Federation of Tax Administrators. The median tax for the 50 states and Washington, D.C., is $1.25 per pack.
As a result, someone can buy cartons of cigarettes in Virginia and resell them at a big profit in other states. Virginia authorities want to stop that.
This year, the General Assembly unanimously passed two identical bills: House Bill 479, proposed by Delegate David Albo, R-Springfield; and Senate Bill 347, sponsored by Sen. Ryan McDougle, R-Mechanicsville. Gov. Bob McDonnell signed the legislation into law in March.
The law targets people who are outside the "legitimate distribution chain" for cigarettes. It would not affect registered cigarette wholesalers.
The state statute expands on federal law. In 2010, President Barack Obama signed the Prevent All Cigarette Trafficking Act. The PACT Act regulates mail services and other businesses that deliver cigarettes and tobacco merchandise to customers.
Under the federal law, such businesses must "pay federal, state, local and tribal taxes and affix applicable tax-stamps before delivering these products to customers. Carriers must also comply with tribal, state, and local laws as if the sellers were located in the same jurisdiction as their end-user customers, and register with the state making periodic reports to state officials."
Another applicable federal law is the Contraband Cigarette Trafficking Act. It was enacted to stop criminal organizations from "receiving financial gain through transportation and sale of contraband tobacco from no- or low-tax locales to high-tax jurisdictions."
Last year, for example, authorities charged three Virginia men with trafficking cigarettes from Virginia to Northern states, violating the CCTA. They were Vijay Nanubhai Patel, the owner of a Citgo gas station in Fredericksburg, and two of his employees – Pullin Amin and Diveshkumar Desai.
According to state and federal officials, Patel, Amin and Desai bought taxed and untaxed cigarettes from an undercover law enforcement officer in Virginia.
Patel and his employees kept the cigarettes at the Citgo station before selling them to cigarette traffickers. The traffickers, in turn, transported the cigarettes to New York, Pennsylvania and other states for resale.
According to the indictment, between June 11, 2010 and April 21, 2011, Patel and his employees sold more than 38,000 cartons of cigarettes to New York traffickers, costing New York city and state governments $4.9 million in cigarette taxes and $432,000 in sales taxes.
At one point, Patel, Amin and Desai were selling tobacco traffickers about $1 million worth of cigarettes a month, officials said.
Amin and Desai pleaded guilty in December, and Patel pleaded guilty in March. Patel agreed to pay restitution of more than $5 million to the states that lost tax revenues because of the cigarette smuggling operation.
The case was investigated by the federal Bureau of Alcohol, Tobacco, Firearms and Explosives, the Virginia attorney general and Spotsylvania County authorities.
Post Your Email Notices, Press Releases, Event Fliers, and Photos
Subscribe to the weekday Breakfast Links email FREE!
Get
updates straight to your inbox.