Headlines: Rail Project Off Track, Rural Study Funded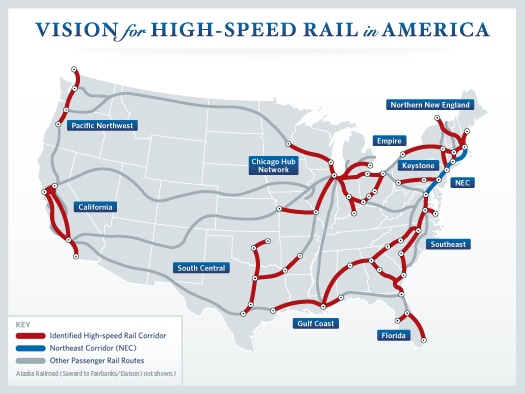 Delays plague track project
Fredericksburg.com reports When Virginia was awarded $75 million in federal stimulus funds two years ago for a third-track project from Stafford to Prince William County, state railroad officials touted it as a victory for passenger rail.
Southbound I-95: Drivers warn of heavy traffic, offer tips to avoid the worst of it
The Washington Post reports Maybe it's the approach of Memorial Day weekend and the start of the summer driving season: Several travelers asked during Monday's online chat for advice about traffic conditions on Interstate 95 south of D.C. One driver had a midweek meeting in Richmond at 10 a.m. Another was doing far more advanced scouting, planning a southbound trip starting on an August weekend.
PWC Gay-Straight Alliance Prom
Patch.com reports The Gay-Straight Alliance of Prince William County held its annual prom Saturday in Old Town Manassas.
Prince William County funds rural area study
The Washington Post reports For conservationists and fiscal conservatives, Prince William County's protection of its rural area against development prevents sprawl and preserves rural beauty. For rural landowners and developers, the policy is seen as an arbitrary land grab by an antiquated and draconian county policy.
Stafford schools to offer stipend
Fredericksburg.com reports New Stafford County Schools employees face a steep increase in retirement benefits costs. The School Board voted Tuesday night to cushion that blow by offering stipends to new employees who stick with the division until next May 1.
Ken Cuccinelli supporters want to hold a convention for 2013 governor's race
The Washington Post reports Supporters of Attorney General Ken Cuccinelli are quietly working behind the scenes to elect members to the state GOP's governing board who support holding a convention for 2013 governor's race.
Metro: Blue Line riders have it the worst
The Washington Examiner reports The Blue Line had the worst on-time performance record of any of Metro's five lines in the 12-month span from April 2011 until March 2012, according to a new Metro report slated to be presented to board members Thursday.
Driver of bus goes on trial in June
Fredericksburg.com reports A June trial date has been set for the Sky Express bus driver charged in a crash that killed four passengers.
Clinic celebrates Nurses Week, Nurse Corps birthday
The Quantico Sentry reports Navy Capt. Mary Neill, commanding officer at Naval Health Clinic Quantico, said nurses are more than just medical practitioners, calling the nurses assembled on the quarterdeck May 7 to celebrate National Nurses Week, as well as the 104th birthday of the Navy Nurse Corps, "angels on earth.
NOVA Idol: American Idol Wishes It Had This Kind of Talent
NOVA Fortnightly reports "American Idol wishes it had this kind of talent." Those were the exact words of Tony Perkins, TV-personality at Fox 5 News and celebrity judge during this year's NOVA Idol final at Schlesinger Hall on March 23. A final which was once again a great success with outstanding performances by talented students.
New designs will improve the National Mall
Greater Greater Washington reports The National Mall is not a perfect space. Although millions of people visit it each year, many sections are oversized and underused. It's poorly integrated with the surrounding city, and its aging components need maintenance. What can be done?
Post Your Email Notices, Press Releases, Event Fliers, and Photos
Subscribe to the weekday Breakfast Links email FREE!
Get
updates straight to your inbox.