Slug Tales: Don't Let A Bad Experience Spoil Slugging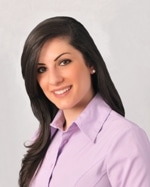 Last week, a fellow commuter said something that concerned me. He said he would never Slug again.
We were standing in the Montclair OmniRide bus line at the Pentagon, just making small talk about the unbelievably long line. It was after 6 p.m., too late to Slug since it was after Interstate 95's High Occupancy Vehicle lanes' restricted hours, so there in the bus line, we waited.
He was at the end when I approached, so I confirmed the destination with him, just to make sure I was getting in the correct line. I explained that I normally don't ride that bus, so I wasn't familiar with where the lines stood. When he asked where I work, and how I normally commute, and I told him that I Slug.
At that, he laughed and shook his head.
"I don't know how you do it," he said. "I gave that up a long time ago."
Sponsored: Find out more about OmniRide's stress-free way to and from work
Surprised at his reaction, I asked him why. Apparently, a bad experience years ago had completely turned him off to slugging, and he had been taking the commuter bus ever since.
He explained how he was picked up one morning by a young woman heading to Crystal City, who listened to loud music and drove erratically. After almost colliding with another vehicle, he demanded that she let him out on the shoulder of the HOV lanes before the Pentagon exit, and he walked the rest of the way to work.
Some friends had convinced him to carpool several times since then, and they picked up a Slug or two along the way, but he refused to get in the car if a stranger was driving. He opted instead to put his faith in the OmniRide commuter bus drivers, never to Slug again. This gentleman, dressed in Army fatigues and nearing retirement, was too afraid to give the system, with all of its benefits, one more chance.
It made me wonder how many people let one bad apple spoil the bunch. How many commuters have experienced something negative throughout their travels that has stopped them from slugging, like my new friend in the bus line?
I didn't think it would do any good to remind him of all the benefits of slugging, since he was at the point in his career where he wouldn't need to commute much longer. But I hope it's not too late for others who may have ruled it out too soon.
Slugging is a system that is only successful if people support it, either by riding or driving other Slugs. If we stop picking up Slugs because one time, a Slug wore too much perfume, or if we stop riding because a Slug driver drove too fast on HOV, the slugging system would not sustain.
Not that I think the system is in any danger – there are certainly plenty of us who make the choice every day to pick up Slugs, or get into cars with other Slugs. We are the lifeblood of the slugging system; we keep it going every day, ensuring its success since the 1970s.
At the same time, I'm told by many people that they "couldn't do it," that they wouldn't want to risk picking up or getting in cars with strangers. We all have our own personal preferences but the concept seems a lot more intimidating on the outside than it really is. I promise – once you get used to it, slugging is a piece of cake!
The thing is, all of us Slugs have a common goal each day – to get to work quickly, with no cost (well, no cost for riders; drivers pick up the tab for gas and parking).
Keeping that in mind, I hope my commuter friends will at least give slugging a try. It may not be as bad as you think.
Post Your Email Notices, Press Releases, Event Fliers, and Photos
The FREE email packed with local news
The FREE email packed with local news
The FREE email packed with local news
Sign Up