Headlines: Tolls Loom for I-95, Fire Chief Out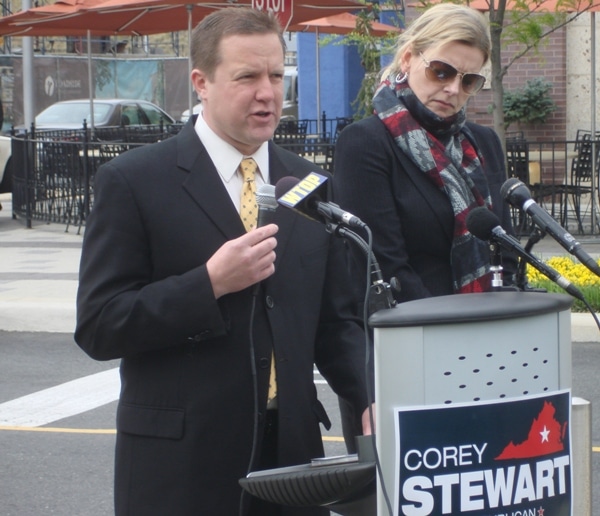 Plans moving ahead for I-95 tolls
WTOPNEWS.COM reports There could be some idea by the end of May where new toll facilities will be placed on Interstate 95 in Virginia, as well as an estimate on how much they might cost.
Corey Stewart buys 1740 estate in Woodbridge
WASHINGTONPOST.COM reports It seems Prince William County's Corey Stewart is having a pretty good month. Last week, the Republican Board of Supervisors chairman announced his campaign for lieutenant governor. And on Wednesday, he and his wife, Maria, bought what is believed to be Prince William's oldest home during a live auction — a Woodbridge estate where Thomas Jefferson once stayed and George Washington once honeymooned.
Stafford fire chief takes job in Fresno
FREDERICKSBURG.COM reports Stafford County's first chief over career and volunteer fire and rescue services is leaving next month.
No more local speed traps on Va. interstates
WTOPNEWS.COM reports Local speed traps on the interstate just to raise money for town coffers could be a thing of the past in Virginia. It is a practice that has raised a lot of ire across the state.
Prince William Forest Park's WWII history
WTOPNEWS.COM reports Many national parks offer visitors more than just the beauty of nature. They also offer a history lesson. Prince William Forest Park has some World War II history behind it that many people may not be aware of.
Fire, rescue study facing questions
FREDERICKSBURG.COM reports Several Stafford County supervisors hope to have a completed study on the Fire and Rescue Department by August. But there are many questions to answer before the study can even start, including who will do it and what it will entail.
New signs will promote Virginia wine regions
WASHINGTONEXAMINER.COM reports Wineries will join fast food joints and gas stations in getting a special shout along Virginia's highways in an effort to attract more visitors.
Prince William climate case judge already anticipating the appeal
THE WASHINGTON POST reports If you're into predicting the outcome of a legal case based on the comments made by the judge, retired Arlington Circuit Court Judge Paul Sheridan's questions to the lawyers in the climate change/Freedom of Information case Monday were pretty interesting.
Space shuttle Discovery gets red-carpet treatment at Air and Space Museum
THE WASHINGTON POST reports Discovery, NASA's hardest-working space shuttle, was welcomed to its new mission as a Smithsonian museum object on Thursday in a ceremony replete with Washington pageantry.
FRED bus ridership continues to climb
FREDERICKSBURG.COM reports As with other forms of area mass transit, there has been a spike in FREDericksburg Regional Transit riders so far this year.
First four-legged corpsman arrives at clinic
QUANTICO SENTRY reports Naval Health Clinic Quantico's newest corpsman is described as low-key, calm and exceedingly friendly. "He just wants to say 'Hi' to everyone and get loved on and petted," said Karen Mersereau, who trained him for the job, adding, "He falls in love with whoever his handler is."
Post Your Email Notices, Press Releases, Event Fliers, and Photos
The FREE email packed with local news
The FREE email packed with local news
The FREE email packed with local news
Sign Up