Circus Camels, Elephants Invade Dumfries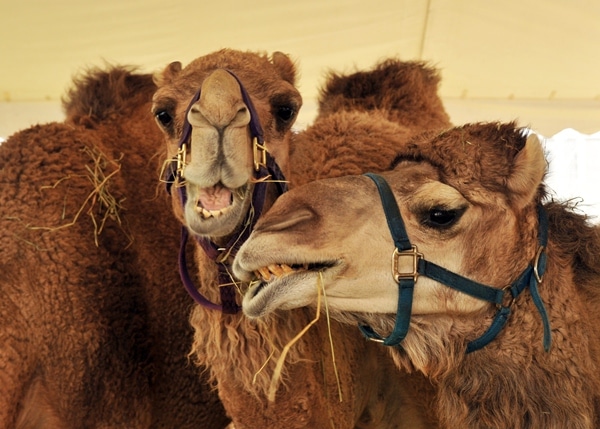 DUMFRIES, Va. — If you're looking for a fun event that the whole family will enjoy, then consider taking a trip to the Piccadilly Circus in Dumfries from April 18 to the 22. This year's presentation from the Piccadilly Circus, titled "Blast!" includes performing animals, acrobatic stunts.
In the Big Top, you'll be able to see racing camels, a nine thousand-pound elephant balancing on a three- foot ball. In addition to the feats of these animals, you'll be able to see the Romanian Olympic High Bar Team, who will perform acrobatic stunts like flying across the Big Top and diving from 80 feet in the air.
One thing that dad's and motorcycle fans will be able to see at this circus is the motorcycle stunt, where the riders defy gravity. If you're the kind of person to take a joke, then you'll enjoy the Big Top comedian that will perform.
For those who reminisce about Evil Kenieval stunts of their youth, there will also be daredevils, and other stunts like the Russian swings, that will have you wishing you were more flexible. If you have smaller children, Piccadilly Circus also has a Fun Zone, pony rides, and a petting zoo.
The circus is located at Dumfries Shopping Plaza, at 17932 Frayley Boulevard, and is scheduled to hold shows from now until Sunday.
Post Your Email Notices, Press Releases, Event Fliers, and Photos
The FREE email packed with local news
The FREE email packed with local news
The FREE email packed with local news
Sign Up