The 'Rejects' Still Rock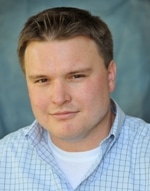 ALL-AMERICAN REJECTS TO SIGN AUTOGRAPHS IN WOODBRIDGE
It was 2003 and the song, "Swing, swing," was not just some random tune that played in my car's CD player, it was an anthem.
I was 21-years-old and I remember piling into my beat up 1989 Mazda with some friends and making a late-night break for an impromptu trip to Ocean City, Md. Traveling late into the night, we got a little boost when the Ataris came on the radio with their new song, "The Boys of Summer," a Don Henley cover. It was a upbeat rock song that would make anyone excited about a beach trip.
When we got to the beach my friends, Josh and Dana, asked me to play the Ataris once more. They were disappointed when I told him we had heard the song on the radio and that we didn't have the album at our fingertips.
Then, as if he knew just what the doctor ordered, Dana pulled out "The All-American Rejects" and played "Swing, swing." That album remains in my car to this day, though I no longer drive an old Mazda.
Songs off the "Rejects" self-titled album didn't see as much success as their later songs like "Gives You Hell," but I loved it because of its melodic tunes and upbeat sound with some of my favorites like "Why Worry" and "My Paper Heart." When feeling down or — much like the late night drive to the beach — I need a boost, I can pop in the CD and it takes me back to the moment I first rocked out to the All-American Rejects.
Ahead of their show on Sunday at the 9:30 Club in Washington, the All-American Rejects will appear tomorrow at Potomac Mills mall in Woodbridge. The mall spokeswoman tells me they'll be at Tilly's signing autographs for those who purchase their new album, "The Kids in the Street."
While many know the All-American Rejects for their music, it will be fun to "Swing, swing" over to the mall to see how many people will get to meet them in person.
Post Your Email Notices, Press Releases, Event Fliers, and Photos
Subscribe to the weekday Breakfast Links email FREE!
Get
updates straight to your inbox.