Occoquan's Untrim-a-Tree Helps Needy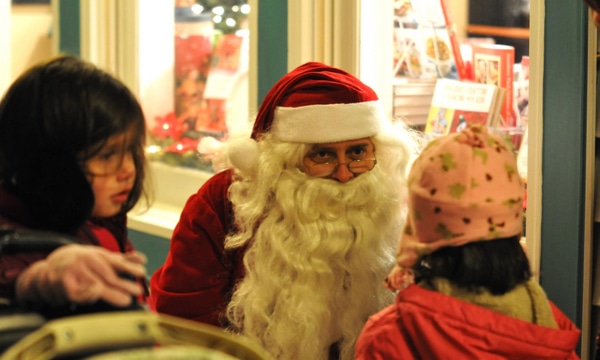 By Stephanie Tipple
For PotomacLocal.com 
Occoquan, Va. — Now that the holiday season is in full swing for many, this time of year can be a major hardship for many families. With the economy still on rocky soil, many families cannot afford to purchase the basic amenities and all of the gifts for their children and family members , but Occoquan residents and merchants are working together to bring the holiday cheer to these disadvantaged families.
The Untrim a Tree project, sponsored by the Prince William County Volunteer Organization and the Occoquan Merchants Association, is a collaborative effort to provide families with gifts and items that they need this Christmas. If you take a stroll around Occoquan you'll see the Christmas tree set up for this project, laden with tags, each containing items that local families truly need this Christmas.
Betsy Merklein, owner of Personally Yours in Occoquan has been a major part of this project for many years. Merklein is passionate about helping others, and says that these gifts are given to young mothers, the elderly, and other families who have a real need for some good Christmas cheer.
Each person who will be on the receiving end of this project is given two wishes, and these are up for grabs for Occoquan and Prince William County residents to fulfill. While many residents have graciously jumped in, excited to help, there are still tags that are available to be claimed.
You get to select which tags you'd like yourself, and you have the opportunity to make a big difference in a family's Christmas this year. If you're interested in taking a tag for the Untrim a Tree project, then please contact Merklein at 703-494-8683.
Post Your Email Notices, Press Releases, Event Fliers, and Photos
The FREE email packed with local news
The FREE email packed with local news
The FREE email packed with local news
Sign Up