Winter Model Train Show Coming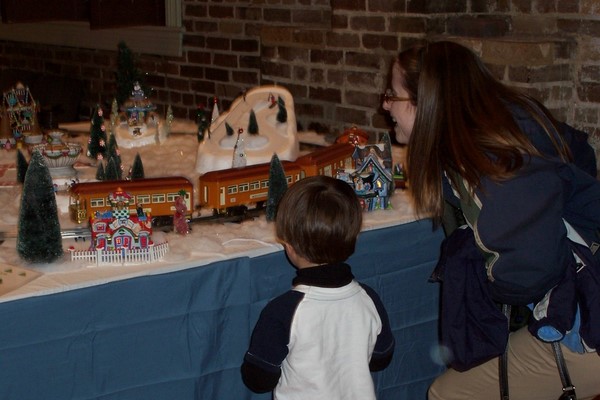 Manassas, Va. — Back by popular demand, the National Capital Trackers will be exhibiting their festive, magical and truly awe-inspiring Christmas landscape at the Annual Winter Wonderland Train Show in Manassas.
The Winter Wonderland Model Train Show is Dec. 13-16 from 5 to 8 pm and Dec. 17 from 10 am to 4 pm at the Center for the Arts at the Candy Factory, 9419 Battle Street, Manassas, one block from the Train Depot. Santa is expected to be "in the house" on Dec. 16 and Dec. 17.
Admission is free to the community, but everyone is encouraged to bring donations of either a canned good or a new unwrapped toy for Northern Virginia Family Services' SERVE shelter.
Evoking the holiday winter wonderland of the past, this landscape comprises mountains, bridges, rivers, cities, towns and villages, with various locomotives and cars in "o" gauge. The landscape includes snow and sounds of a railroad community.
The popular holiday train show has been attracting people of all ages to Manassas for more than six years.
"I like to see other people's work and how they build their miniature worlds," says Curtis Brookshire, a City of Manassas resident and fellow model railroader. Brookshire is also a Norfolk Southern official and participates in VRE's Operation Lifesaver Santa Train. "Besides, it's fun to watch little trains go around."
The event is sponsored by Recreation Manassas, Inc., The National Capital Trackers, Center for the Arts at the Candy Factory, and City of Manassas Neighborhood Services.
For more information, contact Marci Settle at 703-330-2787 or e-mail recreationmanassas@comcast.net.
-Submitted
Post Your Email Notices, Press Releases, Event Fliers, and Photos
The FREE email packed with local news
The FREE email packed with local news
The FREE email packed with local news
Sign Up