Banana Man Principal Resigns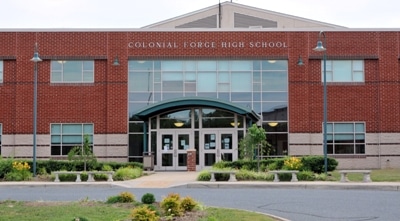 Stafford, Va. — The principal at the center of the now infamous Banana Man controversy no longer has a job with Stafford County schools.
Dr. Karen Spillman, former Principal of Colonial Forge High School in Stafford, handed in her resignation to the Stafford County School Board on Tuesday night.
Spilllman came into the spotlight last week after she ordered a suspension for 14-year-old Bryan Thompson – a student at Colonial Forge who donned a banana costume and ran down the football field during halftime Sept. 16. After threatening to suspend Thompson for an entire year, the student was reinstated in his school after serving half of his 10 day suspension, and an apology was issued by the county school superintended after Spillman disciplined students who wore t-shirts that stated "free Banana Man" following Thompson's suspension.
"An interim principal will be appointed until a search may be conducted to fill the position. Assistant Superintendent for Secondary Education, Dr. Lisa Martin will supervise the school until the interim principal is assigned," said Stafford schools spokeswoman Valerie Cottongim.
In 2007, Spillman was arrested in Prince William County on DUI charges. After the arrest, she later resigned as principal Strasburg High School. Spillman also served as principal for Woodbridge Senior High School where she attempted to have a reporter from a local newspaper arrested after an interview in her office.
Post Your Email Notices, Press Releases, Event Fliers, and Photos
The FREE email packed with local news
The FREE email packed with local news
The FREE email packed with local news
Sign Up