Oversized Plane Hits the Streets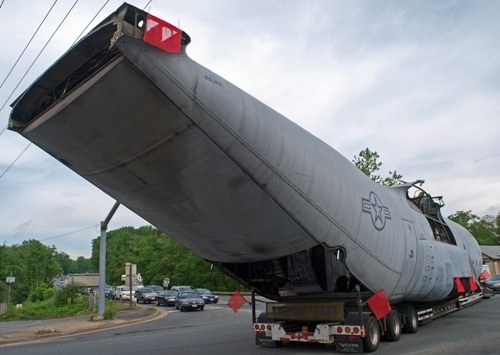 By Marty van Duyne
For PotomacLocal.com
Falmouth, Va. –– It's not something you see every day, especially not on the streets of Falmouth.
The fuselage of a U.S. Air Force C-130 plane was carried on a flatbed truck through the tiny town this morning.
It was escorted across the Rappahannock River to Interstate 95 by Stafford sheriff's deputies, who tell us the massive fuselage is headed to a military installation at Aberdeen Proving Ground in Maryland.
Do did you see the massive plane go through the area? Let us know!
Post Your Email Notices, Press Releases, Event Fliers, and Photos
The FREE email packed with local news
The FREE email packed with local news
The FREE email packed with local news
Sign Up